TikTok knows its users are concerned as views and engagement on trusted content around coronavirus continue to rise. In response, TikTok is partnering with the World Health Organization (WHO) to provide trustworthy information, offer tips on staying safe and preventing the spread of the virus, and dispel myths around COVID-19.
"At TikTok we're focused on supporting our users by providing accurate information and resources from public health officials, as well as continued support, encouragement, and uplifting videos that our community share with each other during this challenging time," TikTok outlined in a statement.
WHO livestreamed to the TikTok community from their official TikTok page at midday (UK time) today to share up-to-date information on what steps users can take at this challenging time and answer any questions users may have around the pandemic. The information resource WHO offers can be found via the Discover tab in the app and will also appear in search results related to COVID-19 to remind users to listen to credible sources for facts about coronavirus.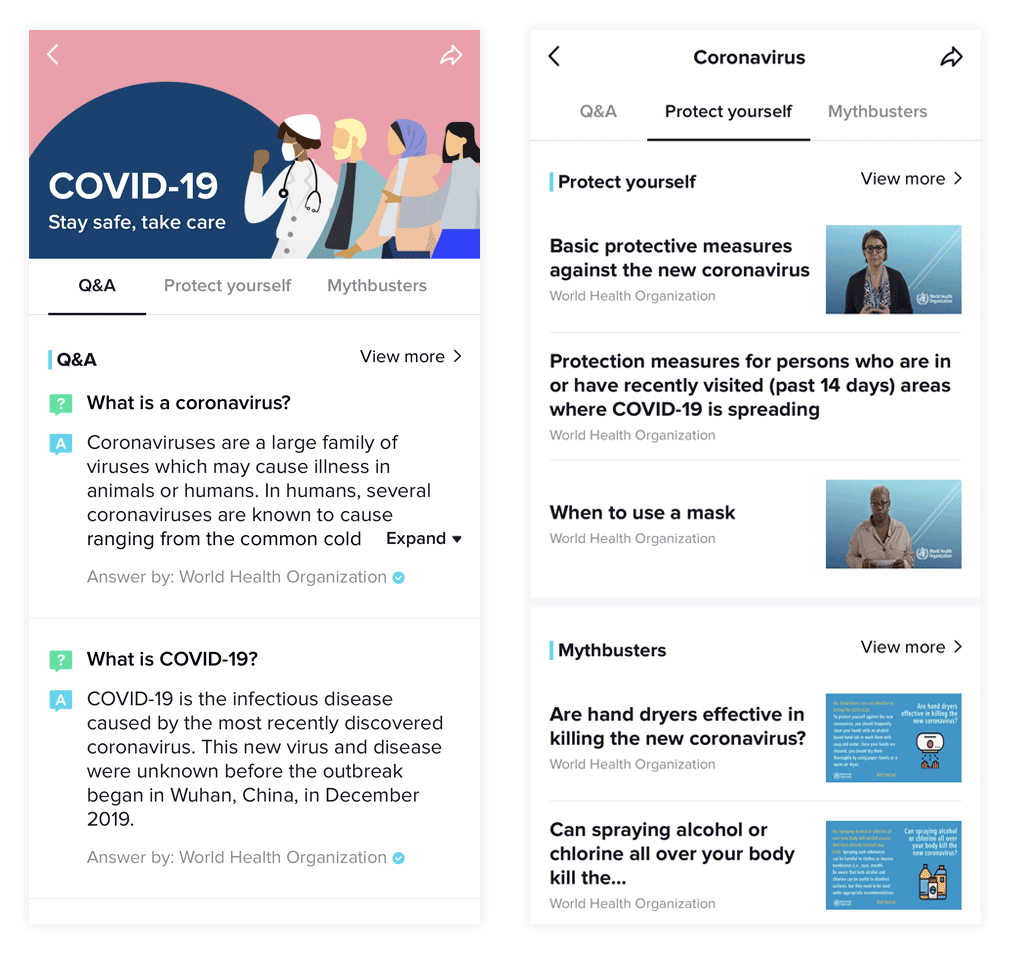 WHO is also using its TikTok account to create videos that provide its younger audience base critical and informed medical information and tips. These are all steps to help make sure the online community is receiving the information they need to stay safe and help prevent the spread of coronavirus.
To further support users around the world in ways that are positive and beneficial, TikTok and WHO are promoting a global #SafeHands challenge to encourage hygienic habits without adding to alarm.