At the start of 2020, Esme joined team Tailify as the marketing director to help the agency grow alongside the booming influencer marketing industry. As a new starter, her role has involved a lot of strategy planning thus far but the company is now getting into the exciting phase of getting things done. From setting up the new podcast "What's Your Influence?" to publishing insights reports, Tailify is building a value-add marketing strategy.
Esme shares what her typical day looks like at the Hackney-based London office.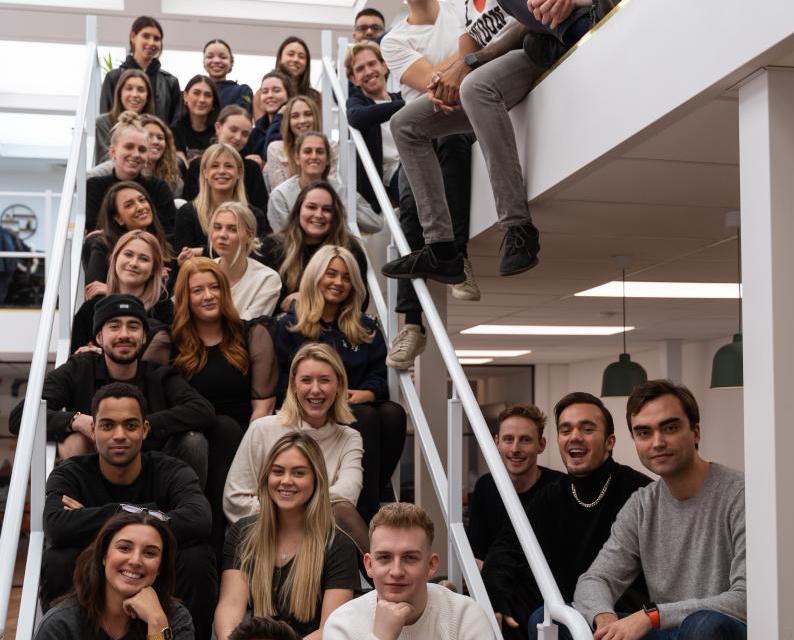 8am: Quite honestly, I'm not at the gym or already three hours deep into work at 8am as you so often hear business people are. I'm just waking myself up to get ready and head off for my 10-minute walk to the office. Sleep has always been so vital for my mental health so I try to get eight hours a night.
9am: We've just moved into a huge new open-plan, mezzanine office so I'll usually walk in and everyone shouts hi to each other from across the space. First task: Oatly latte and writing out a must-do list. It's the best way to get organised to set up for the day – ask yourself what you want to achieve by the end of the day and hold yourself accountable.
10am: On Monday mornings we have a team breakfast followed by a company-wide meeting with our teams from across the world. Having a really open conversation about what each department is up to and recognising some of the hard work that has been going on is a great way to kick off the week.
1pm: My day to day changes so much. It goes from looking at the higher overall business objectives for the year to how those actually translate into marketing activities like podcasts, events, insights research, campaign case studies, our social media, and so many other channels. One day I could be planning podcast questions and the next step is working on breakfast briefings with our client success team.
Today I am writing this article and working with a designer on our new website and brand guidelines. A lot of what we're working on at the moment is making sure what our brand looks like reflects the ethos and approach of the agency.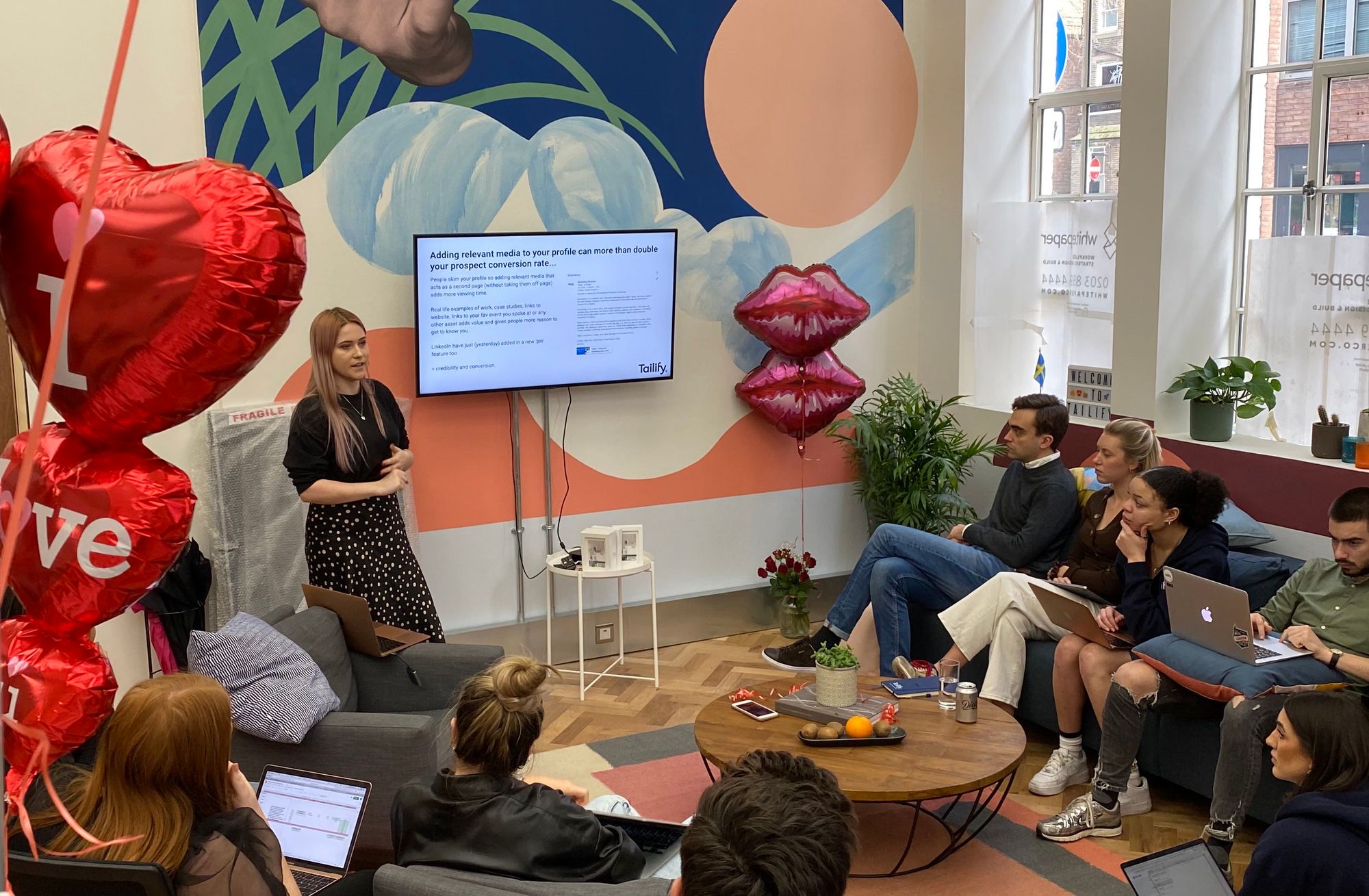 2pm: I'm hosting a lunch and learn on how to use LinkedIn effectively. It's a tool I use a lot to build a brand as it has so much value for reaching our audience. I'll then be doing one on ones with anyone from the team to help with their specific profiles.
5pm: The best time of day to have meetings is the end of the day – your brain is all frazzled from thinking all day so it's a good time for discussion and getting those easier admin conversations sorted.
7pm: Hopefully I'm heading out to somewhere around Shoreditch. Hoxton Square and the high street are great nights out for catch-ups with friends. I try and have a couple of catch-ups with friends after work where I can see people in person.
10pm: Heading home for more of a catch up with my flatmates and hear about their days. I'll usually head to bed to unwind with some sort of crime analysis series – real or fiction. I've also got into audiobooks recently so if you have any recommendations – hit me up!