In this new column, we aim to showcase the diversity of the roles within the influencer marketing industry and give an insight into what the people behind the campaigns, platforms and talent actually do.
Caspar Lee is the chief visionary officer at the influencer marketing solution, Influencer. He started his career in 2010 by
creating a YouTube channel and growing it to over 7 million subscribers. In 2017, he co-founded Influencer alongside his business partner Ben Jeffries and then in 2018 he launched Margravine Management with fellow creator Joe Sugg. The last two years have been packed with excitement, triumph, and challenges for Lee.
"My life has dramatically changed since taking on the responsibility that comes with being an entrepreneur," he said. Lee shares his daily routine with us to give a bit more insight into his role and responsibilities.
His office hours are 10am to 6pm, but what he does with this time varies greatly each day.
8am:
I wake up and tend to hit the snooze button around four times. I then reach for my phone and look through YouTube's homepage to watch whatever content the algorithm feeds me as it seems to know me better than I know myself. I'm usually running late so I skip showering and run for the nearest bus. I usually just miss it, which means I have to hail an Uber to make it into the office on time. I finally arrive at work five minutes late with an empty stomach.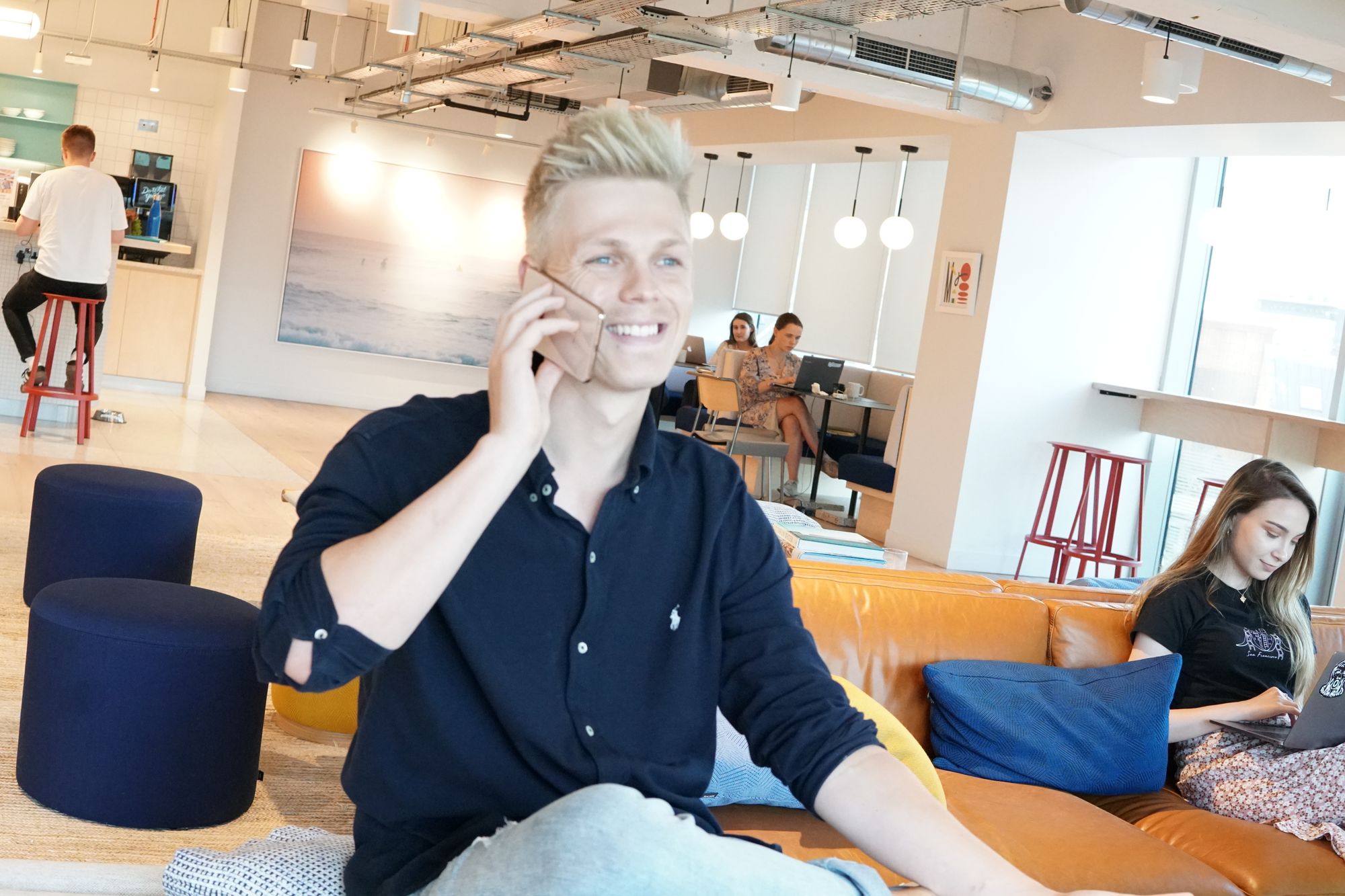 10am
: My workday has officially started and I jump into my first meeting to catch up with our senior staff, which is very informative and sets me up for my day ahead. We discuss the latest news within the company and plans for the commencing week. Following on from this, I arrange three one-to-ones with members of each of our sales, marketing, and campaign management departments, whereby they allow me to build a deepened understanding of specific campaigns or events occurring. After these morning meetings, I like to have a biscuit to satisfy my rumbling stomach.
Noon:
This brings me to 12 o'clock when I log in to my computer to catch up on any admin I need to complete. This normally takes a lot of time and I work up a considerable appetite during this part of the day.
1pm:
It's time for lunch and I often like to head to Groucho Club in Soho
–
my favourite spot in London
–
to meet with various industry experts and clients. The earlier part of my afternoon is mostly made up of brainstorming alongside my CTO, Todd. We come up with innovative ideas within the influencer marketing industry.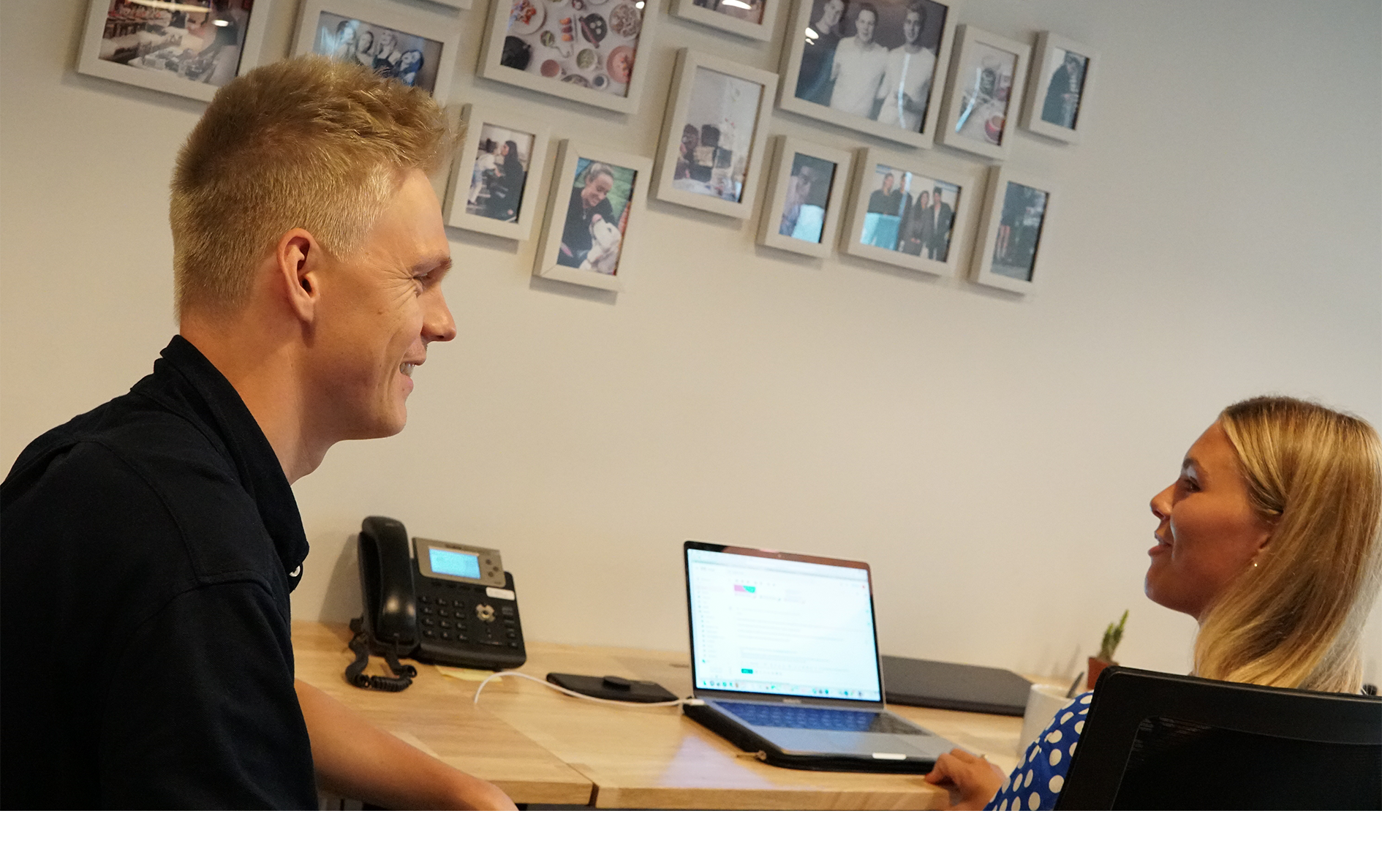 3pm:
I offer my services to the team by taking 15-minute meetings with anyone who needs my creative help for proposals and campaigns. After this, I chat to the head of brand strategy, Hester, to discuss key topics we should be speaking about and proactively getting involved in as a company.
We often post on LinkedIn and other platforms surrounding current trends and any important news we have.
5pm:
To end my working day I meet my co-founder Ben Jeffries, as well as our board director, Adam Ludwin to discuss developmental plans for the business. I often stay late to catch up on any further work that needs doing after 6pm
–
this is usually catching up with emails.
8pm:
After the working day is over I go home and spend time with my girlfriend. We open our HelloFresh delivery and cook dinner
–
I'm a big fan of the company. Afterwards, I like to play five-a-side football. I'm usually the keeper but if my teammates are feeling generous enough they sometimes let me out onto the pitch. Due to the intensity of the activity, I normally head home straight after.
Midnight:
It's usually time for my beauty sleep so we listen to the Calm meditation app, which we like to fall asleep to.
All in all, I have had a very busy day but everything I pack into it is very rewarding and I thoroughly enjoy my role and everything I do at Influencer.
If you would like to be featured in the next 'A Day in the Life' column, please get in touch by emailing: content@talkinginfluence.com.