With the Influencer Marketing Awards (IMAs) taking place on March 26 at Sheraton Grand, Park Lane in London, we want to reveal some of the brilliant judges that are on board so far. We have put a spotlight on some of the judges that will be deliberating and discussing the various category entries ahead of the big night.
The newly formed judging panel consists of experienced influencer marketing practitioners from around the globe. Meet the first three: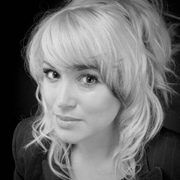 Gina Akers, social media management and trainer, influencer engagement

Gina Akers is considered one of the UK's best-known beauty experts. You may have seen her on ITV, BBC, Sky News, and shopping TV, heard her on the radio or read her articles published online and on her blog. She also runs a bespoke PR and creative agency, which represents music acts, presenters and creative talent, and is an influencer and blogger herself.
"
I'm very proud to be a judge for the Influencer Marketing Awards. These are highly important awards that will covet much recognition, so it's a big but extremely exciting responsibility to be judging situations where the stakes are so high.
I can't wait to be involved in finding the best examples of great influencer marketing in the UK, and recognising the remarkable and creative work of the influencer marketing industry," said Akers.
Akers is mostly looking forward to seeing the overall creativity and unique approaches and ideas in the entries. She is also interested to see the clever approaches to overcoming challenges in influencer marketing.
"I'll be looking out for examples that are inspirational and will set the standards for the future of influencer marketing. Most of all I want to see influencer marketing and the people working within it celebrated, and their innovative, outstanding and skilled work recognised. The world of influencer marketing is truly incredible, everyone is affected by it and it's in our lives daily, it's importance, value and the opportunities it brings can be limitless," she added.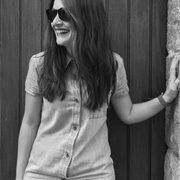 Amie Shearer, head of influencer marketing, Mumsnet

You may have heard Mumsnet as one of the UK's largest, most trusted sites for parents. Amie heads up the company's influencer marketing team managing campaigns on the Mumsnet platform and across all other major social platforms for multiple brand partners. When she joined the company in 2017, Shearer overhauled Mumsnet's influencer network and introduced software to track members' channels and campaigns, putting data at the heart of each campaign.
Transparency in influencer marketing is something she cares deeply about and believes that engagement is the key metric to success.
"
Influencer marketing has been thought of as the 'Wild West' for the past few years, so I'm really looking forward to seeing so many examples of how influencer marketing can drive ROI for brands. While creativity is key that shouldn't mean wishy-washy campaign tracking and measurement
–
I want to see clear campaign KPIs, tangible results and transparency both in terms of reporting and in how the content was presented to consumers," said Shearer.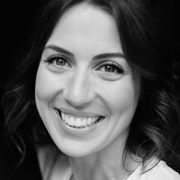 Nada Leighton, head of strategic marketing & brand, Sawday's | Canopy & Stars

Sawday's | Canopy & Stars are two travel brands committed to connecting people with meaningful experiences. Nada Leighton's work is impressive
– she helped grow Canopy & Stars from start-up zero to seven figures in less than six years. You may have seen the treehouse crane on Bristol's harbourside – she helped launch it and has breathed new life into the now employee-owned brand.
"
2018 was a year where influencer marketing was challenged – and rightly so. When done right, it can be brilliant. When done wrong – whether on failure of concept or influencer with purchased followers or fake engagement
–
it is easily forgotten and unaffecting. Travel leans so naturally to influencer marketing that it's easy to be lazy so I'm really looking forward to judging the best work that has considered its audience impact, integration, ROI and creativity," said Leighton.
You can find out more about the Influencer Marketing Awards here.

Fancy entering? Download the entry pack and submit your entry now. Hurry, Earlybird entries close tomorrow (11 Jan).