Capture, Engage, Inspire action
In the competitive market of social ads, brands find it challenging to capture and maintain the attention of their target audience. Many brands have difficulty in optimising their spend on the Facebook ad platform. For the ad to perform well, the content has to be engaging.
To raise awareness of their new brand – UV-iQ – Vitality Brands partnered with Vamp to trial Facebook ads with influencer-generated content (IGC), rather than brand produced visuals.
Vitality Brands develops a range of wellness products including Cancer Council sunscreen, Power Super Foods and Well Naturally. They run Facebook ads as an on-going part of their digital marketing strategy.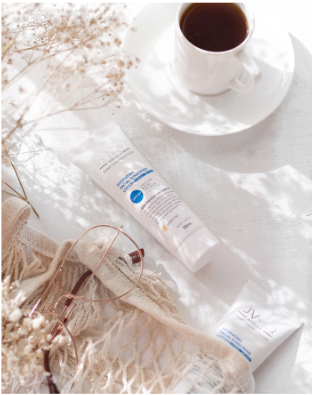 Vamp's role
Vitality Brands leveraged Vamp's content and influencer marketing platform to source the talent, in addition to creating, rights managing and strategically implementing a Facebook ad campaign with high-performing user-generated assets.
Previously Vitality Brands managed their Facebook ad campaigns in-house. The results of this trial of IGC content for the launch of UV-iQ were compared with previous results they had seen with brand produced stock visuals.
Facebook ad campaign with user-generated content
Vamp's content and influencer marketing platform recruited the best influencers to create high-quality content for this campaign. Vitality Brands wanted the content to capture the elegance of the product and outline its key features.
The freelance content creator and influencer, @gemkwatts, was briefed to create a 15-second video showcasing the application of the product and healthy looking skin.
Based on learnings from Facebook, @gemkwatts was instructed to showcase the product within the first 5 seconds of the video. Full creative control was given to the influencer, diverting away from the traditional top-down marketing approach to directing the creation of branded stock visuals.
Vamp then planned and implemented a strategic Facebook ad campaign using the influencer's content to achieve the brand's objectives.
The campaign ran in Instagram only with a 15-second video. The copy incorporated the brand's key messaging and included a link to the product search page on the Chemist Warehouse website.
"The content was authentic and aspirational – the influencers were able to tell a product story in a natural setting, demonstrating where and how it could be used as part of their everyday life, " said Grace Andrews, communications executive at Vitality Brands.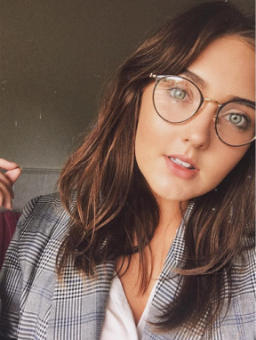 Influencer marketing campaign
Alongside the optimised Facebook ad campaign with IGC, Vamp also ran an influencer marketing campaign with seven highly relevant influencers to help increase product recognition and reputation. The influencers were given plenty of time to trial the product before featuring it on their Instagram so were able to provide a true account of their product experience.
The product recommendations with influencers like @gemkwatts are highly respected by their followers. A positive review from a trusted influencer gives brands added credibility and helps them to stand out from the competition.
In her post on social media, @gemkwatts gave her authentic testimonial about the UV-iQ in her caption copy:
"Every single morning. Dreamy skin starts with @uviq_australia. I refuse to leave the house without sun protection and have done so since I was 13 so I've tried almost everything, and UV-iQ has swiftly become an essential for me. It's SPF50_ without feeling sticky or heavy so it's perfect under makeup… it cares for the skin while it protects and it's endorsed by the Cancer Council Australia. In all sincerity, this range ticks every box for me. Applying this every morning is as great a priority for me as a very strong coffee is (big call)."
The campaign achieved a number of impressive results:
801,000+ impressions

597,000+ reach

71,000+ video views

1,155+ website clicks

5,872+ likes

195+ comments

3.4% engagement rate
Supplementing the paid media campaign, seven influencers created content showcasing the UV-iQ product and posted on Instagram. Influencers talked about the idea of re-applying UV-iQ throughout the day as well as the skincare benefits of SPF, highlighting the product as part of their everyday beauty routine.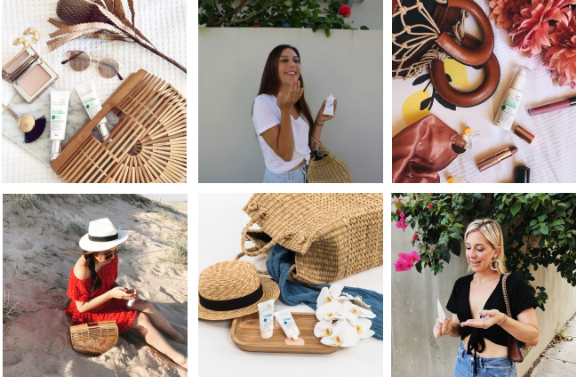 Influencer-generated content is powerful
Influencer generated content becomes even more engaging when created by high-quality content creators. It is more cost-effective, engaging and scalable than brand produced assets or stock visuals.
A paid influencer marketing campaign helps to complement paid media campaigns. Why not leverage an influencer's authentic tone of voice and engaged audience as well as their ability to create high-performing content assets for paid media?
The key to a savvy digital marketing strategy is in optimising the content produced by influencers in paid media to make the most of the campaign spend in social ads.
Any brand can achieve these higher than industry average results with influencer produced content if the campaign is implemented strategically.