Major sporting events like the Olympics and World Cup have always awarded gold medals to athletes as well as golden opportunities, particularly in the form of lucrative advertising possibilities. The rule of thumb is, the more a player wins, the more advertising deals that come their way.
Some might say that the advertising side of these games is equally as important as the game itself. Brands like Visa, Adidas, and Coca-Cola look for ways to promote their brand via these sporting events and the players that participate.
Role reversal
Previously, players needed the brands as a platform to continue to build their name. Players needed to achieve a gold medal and nothing less to receive advertising endorsements that further raised their visibility by giving them additional airtime.
Fast forward and players have a major advantage in earning advertising deals as the players themselves are now brands. Before they touch the field, they can thrust themselves into the limelight via their own social media platforms. Consequently, brands and advertisers are using Olympians and World Cup players for influencer marketing campaigns to drive their messages to the players' fanbase.
Social spotlight
Today, athletes are in the driver's seat. By utilising their social media platforms, athletes have created their own brand with their own fans. Big brands need the players' fanbase to push their products and messages out to their market.
World Cup athletes have a unique selling point. They became the top athlete in their respective country by working hard with focus and determination
–
they are examples of how hard work leads to success. So, when a fan sees their favourite athlete telling them what product has made them successful, they want to try that product too because they trust their advice. And they are, of course, examples of success.
Players to watch
The Washington Post
recently identified the top World Cup players
to watch
during the tournament in Russia. The data shows which influencers are the most engaging, have the most followers and are the most impactful.
Figure 1: Total number of followers across social networks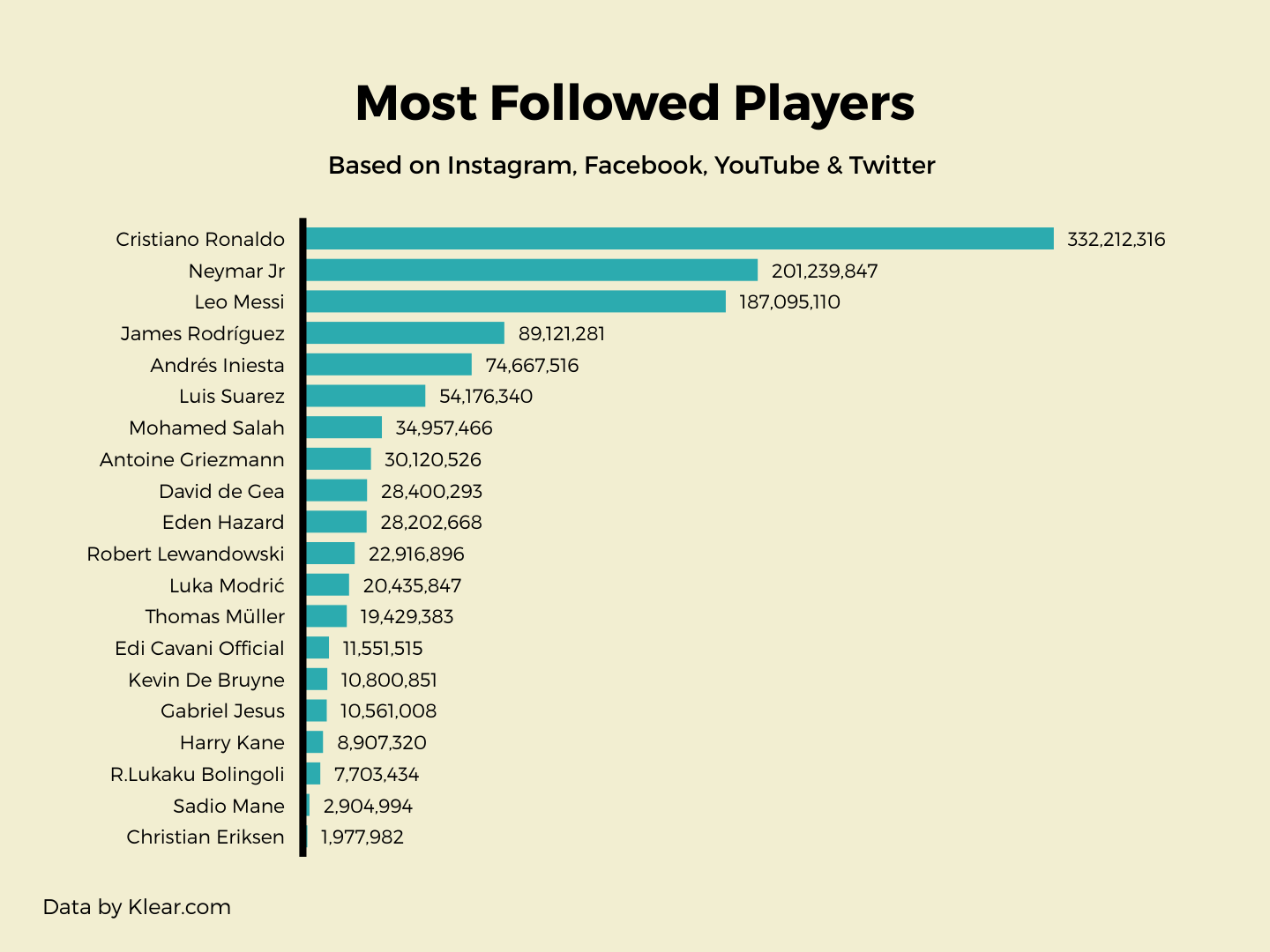 Figure 2: Estimated number of real views across networks per post on average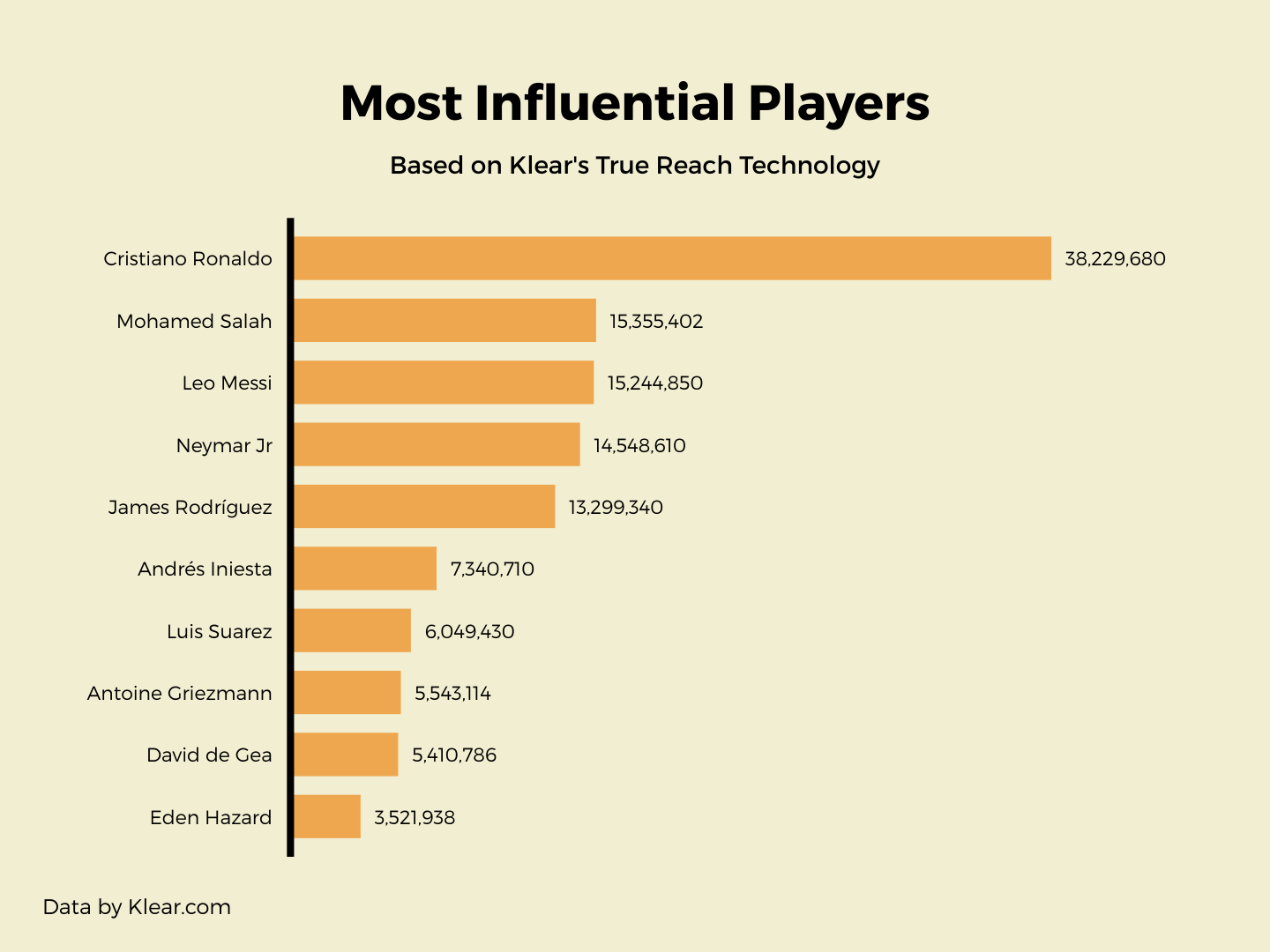 Figure 3: Fanbase engagement levels
The players with the highest scores are most likely to reach the largest fanbase and have the most active social media platforms, and would certainly qualify for big influencer marketing deals.
As influencer marketing continues to grow, athletes will not just be scored by their athletic prowess but also by their social footprint, audience engagement, and ability to reach new markets.