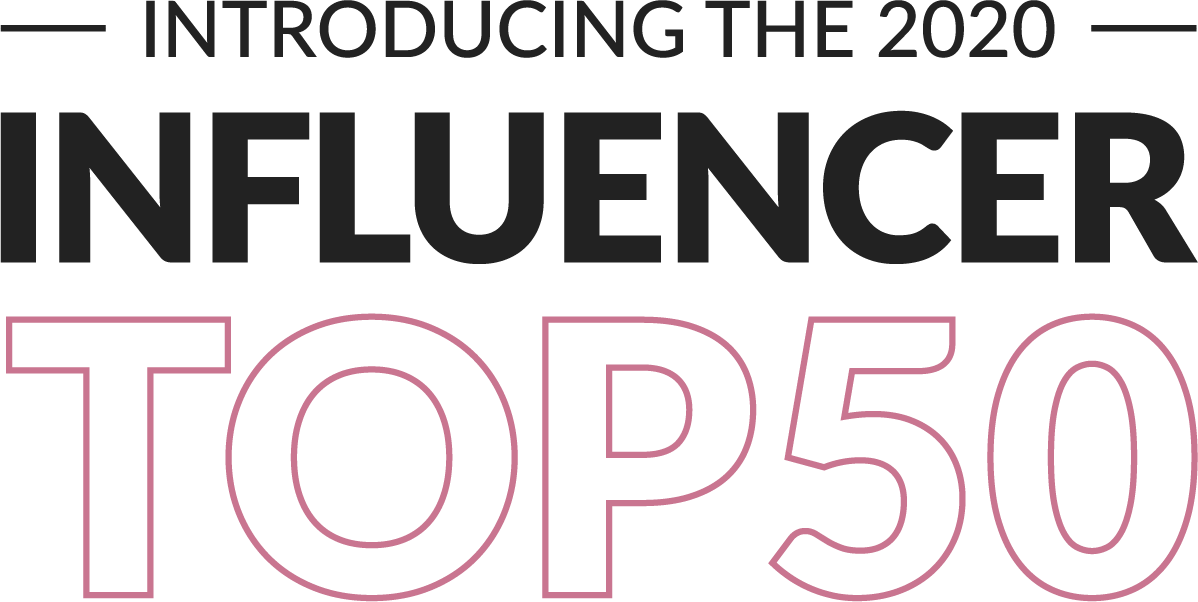 The #Influencer50 is an annual initiative that recognises the wealth of talent within the ever-growing influencer marketing industry. The alphabetical list is curated from a B2B perspective from peer nominations and research conducted by the team at Talking Influence.
---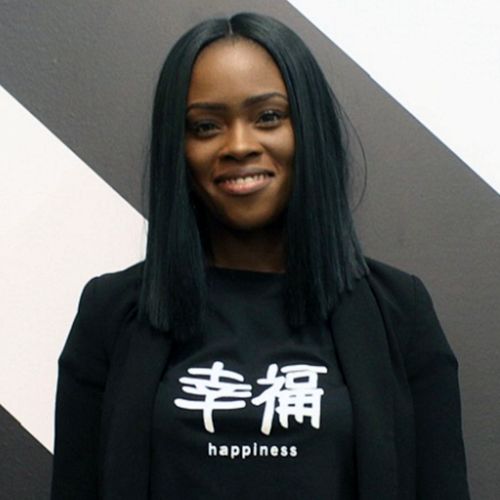 Adesuwa Ajayi *Rising Star*
Founder, Influencer Pay Gap
Through her Instagram page InfluencerPayGap, Adesuwa has been able to provide much-needed transparency in the influencer industry and helped influencers make more informed decisions regarding payment. She has caught the attention of global brands and press and built a forum for brands and influencers to promote clearer communication and a better understanding of the influencer industry.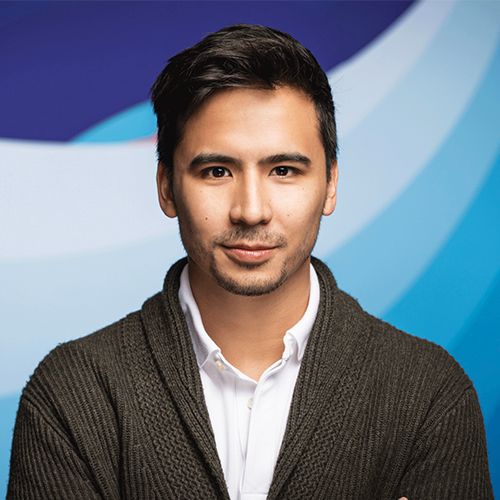 Alexander De Leon
Regional Product Marketing Lead, APAC, Instagram
Alexander spends his time building products for Instagram Asia-Pacific. The new products he quickly helped create during Coronavirus, from the "support small business" sticker to "stay at home" sticker, has helped businesses reach new customers and stay connected with the people they serve throughout the Coronavirus pandemic at a time when people needed community the most.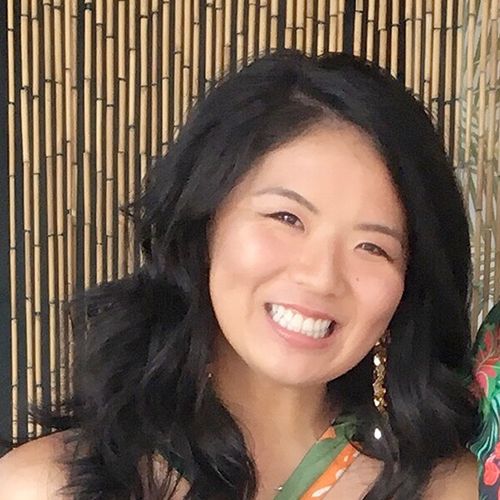 Amy Choi
Head of Brand & Retailer Partnerships, Shopstyle Collective
Amy spearheads and builds strategic influencer campaigns and grew a team that would support the agency's needs. She created ShopStyle's brand lift study product along with legal templates that are making this work much smoother and more efficient. As a big advocate for inclusivity, diversity, and equality, she's a great brand and creator matchmaker and empowers everyone to be seen and heard. The Ray-Ban campaign she ran is a clear example of this and led it to win a Digiday Award.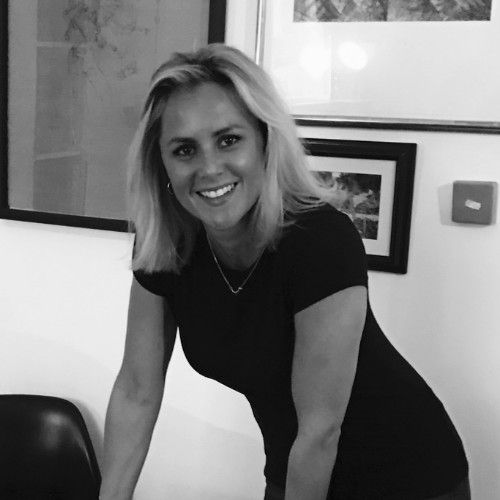 Anna Anderson
Social Talent Director, Condé Nast
Anna has in the last 12 months solely launched and been fully responsible of Condé Nast's newly launched Social Talent offering. She has devised and executed massive global campaigns with Samsung, PUMA, Audemars Piquet and many others in the last 12 months. She has managed to take a very traditional publisher into the world of social talent and influencers.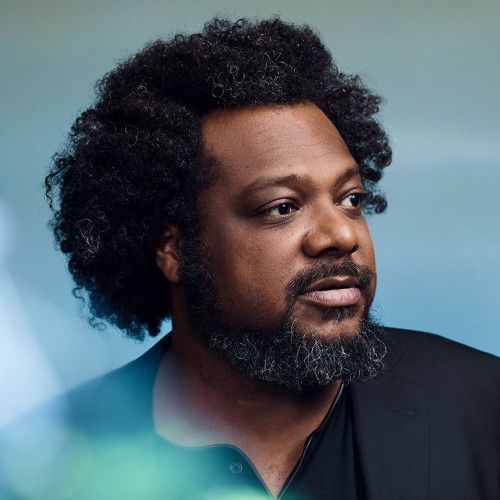 Bonin Bough
Chief Growth Officer, Triller
Bough has been the man behind the initiative dubbed Crosshype, which opens an entirely new world for influencers as it provides them with wide-ranging business opportunities and allows them to connect with brands on long-term deals. Triller's ability to guarantee views allows influencers to post across multiple platforms, and the effective CPM will be lower than any other influencer purchase to date. Crosshype allows influencer marketing to be bought with guaranteed views and a calculable CPM. Never before has an app been able to guarantee views on their platform while also allowing influencers to post across multiple other platforms, transforming the way influence can be purchased and planned.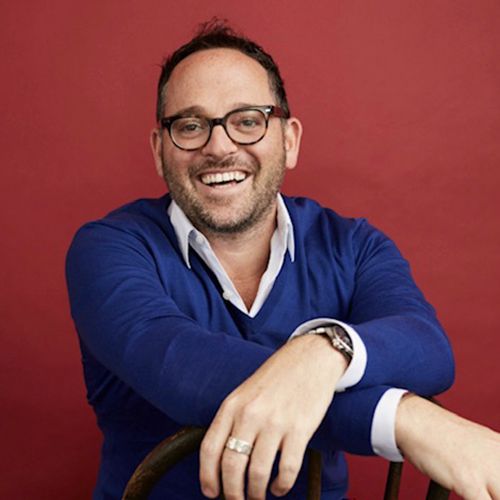 Brian Salzman
Founder & CEO, RQ
HBO's launch of "Perry Mason" was covered in the Wall Street Journal recently because Covid changed the meaning of experiences. Brian's team came up with a solution overnight. The most important and impactful way Brian has led not only the influencer marketing industry but also the wider marketing industry, by his unwavering passion for cultivating a better understanding of just how critical influencer is. He's not selling, but instead just sharing the impact influence can have on their brand. Within his agency, Brian does the same thing as a mentor, inspiring the next generation of thought leaders. He's committed to positioning influencer marketing at the epicentre of the marketing mix of the future, eliminating internal silos by focusing on the authentic people whose influence can drive the messaging for a brand.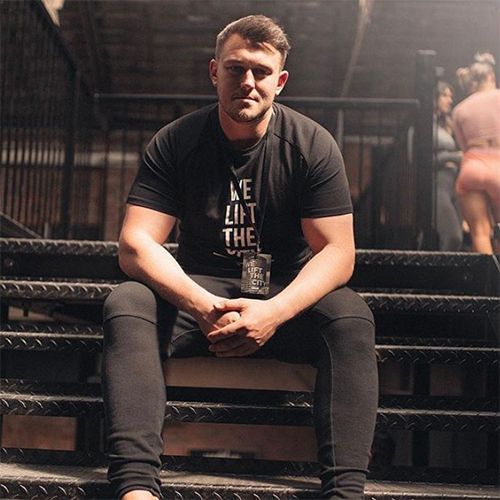 Calum Watson
Global Partnerships Director, GymShark
Gymshark has grown from a small start-up to a global business that has just become a £1billion+ company. The brand's ingenious use of influencer marketing has often been considered a key factor in stimulating the company's growth. Working for the brand, Calum builds relationships with influencers who resonate with the brand and creates campaigns that are aligned with the values of an influencer's followers. He works closely with a wide array of names from micro to the largest influencers within the fitness space ensuring they abide by best practices and showcases full transparency with their social media practices. What's more, he also leveraged the influencers' that work for the brand to raise money for the NHS during the lockdown period – helping to raise over £180k for the NHS.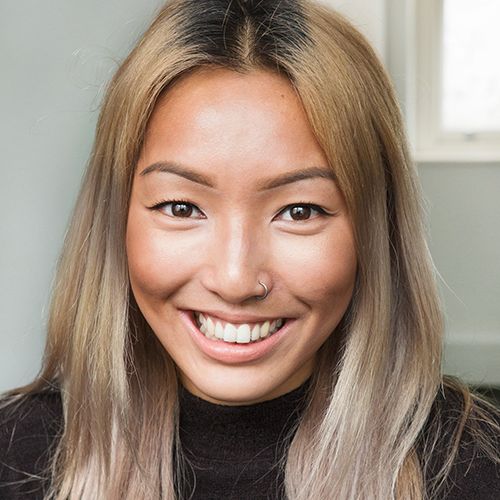 Chikay Lo
Global Markets Growth and Partnerships Lead, Cult Beauty
Chikay worked up the ranks in Cult Beauty and has steered for innovation within the performance marketing and influencer marketing space, working with Rakuten Advertising on key campaigns. The campaign she worked on just won Best Influencer Marketing Campaign and Best Managed Affiliate Programme – Enterprise Level at the virtual Performance Marketing Awards 2020.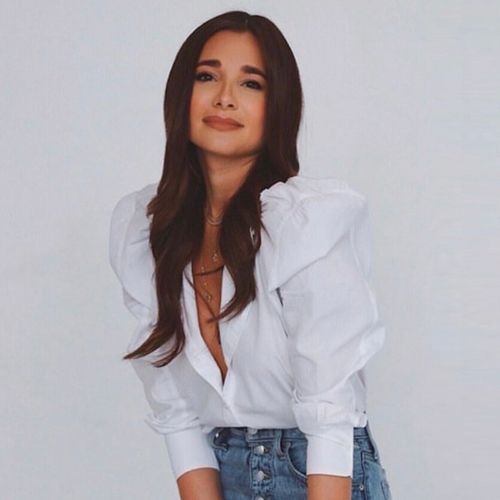 Danielle Bernstein
Founder + CEO, Moe Assist
Influencer and businesswoman Danielle, along with a team of 30 people, created Moe Assist – the first project management and payments tool created to help influencers centralize and manage collaborations, brand partnerships, and payments. Moe aims to unlock and solve major pain points that hold up creators, and so Danielle is proving that being an influencer is a business.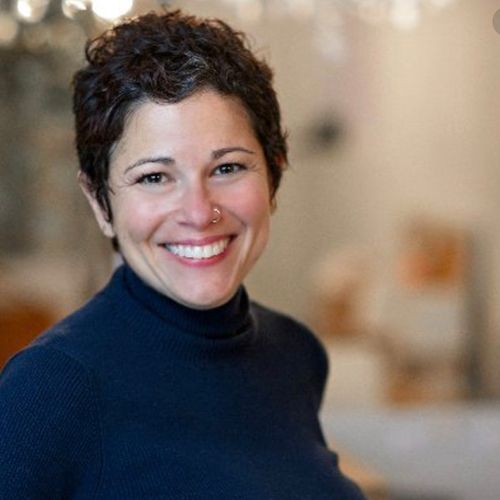 Danielle Wiley
Founder & CEO, Sway Group
During this year of uncertainty and unrest, Danielle has been a voice for brand activism through influencer outreach, helping her clients tap the trust and credibility created by her industry to share corporate initiatives designed to serve social, environmental and political issues. Importantly, she has urged brands to go beyond token public statements to share what they're doing to create meaningful change. What's more, in 2019, Sway Group was selected by Chief Marketer as one of just three influencer agencies for the "2020 Chief Marketer 200."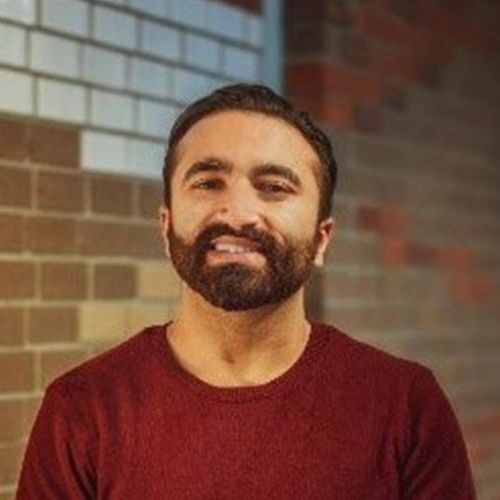 Detch Singh
AIMCO Chair (and founder and CEO of Hypetap), Australian Influencer Marketing Council (AIMCO)
AIMCO was founded in 2019 to drive trust, accountability and transparency in the growing sector of Australian influencer marketing. This year, Detch helped AIMCO launched The Influencer Marketing Code of Practice – its first major initiative and has been developed collaboratively with input from more than 50 companies including founding member companies that represent all sides of the influencer marketplace. The Influencer Marketing Code of Practice has been specifically designed for Australia, but with global considerations, to extend confidence in influencer marketing by establishing a common language and providing clear guidance.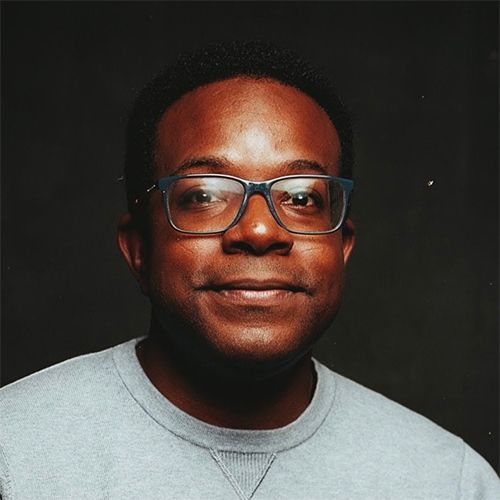 Earnest Pettie
Trends and Insights Lead, YouTube
Earnest is in charge of the trends and insights team at YouTube. He looks for connections with things that YouTube has researched before, or other trends they have seen emerge so that YouTube can build a larger picture of what's happening on the platform. His team works to help people understand content trends on YouTube, and highlight underrepresented communities on the platform, and he is highlighting the trends Black creators are responsible for. Earnest helps take the data on trending content and package it into reports to inform brands and marketers on the state of the platform.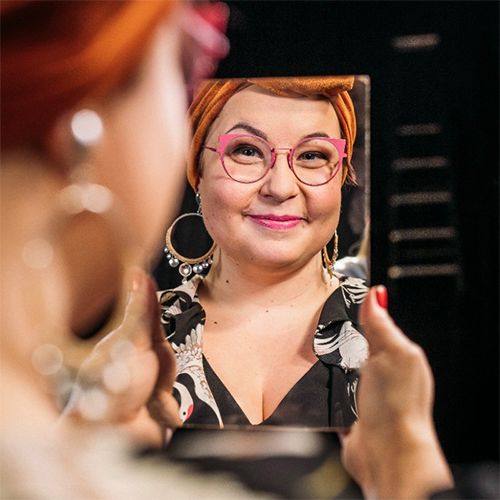 Emmi Nuorgam
Influencer Matchmaker, PING Helsinki
Emmi leads the Finnish Government's campaign for supporting social media influencers in spreading responsible information on the coronavirus and was a key part of the #coronafacts campaign. The campaign was innovative and first of its kind, with the purpose to spread factual information about coronavirus to the general public through influencers. The campaign was executed in partnership with The Finnish Government and recognised not only in the Finnish media but internationally too.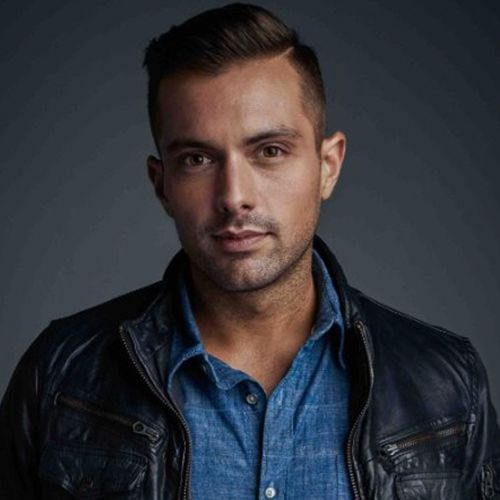 Ethan Curtis
President, PushPlay
Ethan is an honest and hardworking agent in the influencer industry. He has been bringing work to up-and-coming TikTok influencers since TikTok was called Musical.ly and has helped mould some of the most influential influencers online who he personally manages.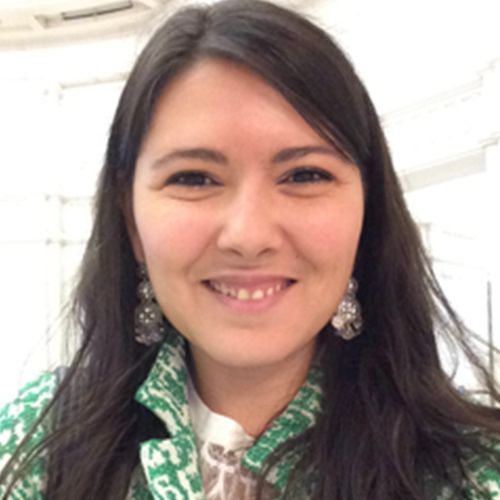 Firdaous El Honsali
Director of Global Communications, Dove
Firdaous knows that corporations have a role to play in implementing positive change in the world; the larger the company, the bigger the impact. That's what lead her to partnering with influencers who are aligned with their brand values and fighting beauty stereotypes organically, to help bring Dove's purpose to life and harness their shared values. This year, she took some influencers to schools to see the work Dove is doing with children around self-esteem. When the COVID-19 epidemic hit, Dove launched Courage is Beautiful campaign to honour the medical workers on the front line. Additionally, she helped create the #washtocare campaign, encouraging hand washing to reduce infections and moving causes forward with the help of influencers.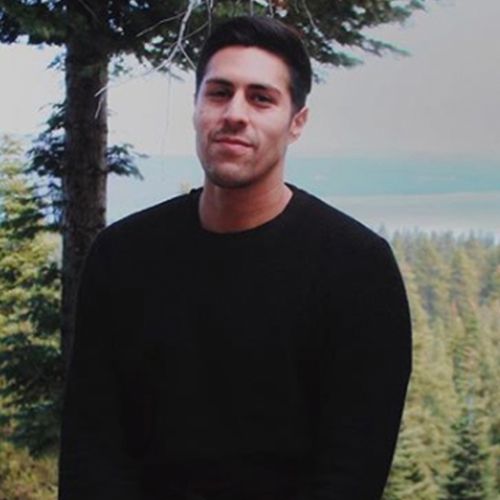 Gary Orellana
Head of Brand Partnerships, Gleam
Gary serves as the figurehead of the Influencer Marketing Council within the Dentsu Aegis Network in addition to his role as head of brand partnerships at Gleam. He is a driving force in getting the agencies to consider 'influencer' as it's own marketing channel rather than an 'add-on' or simply used to amplify other forms of media. In the eight months of joining Gleam, Gary knows how to use and dissect the data and insights while still pushing creative ideas and boundaries for the agency.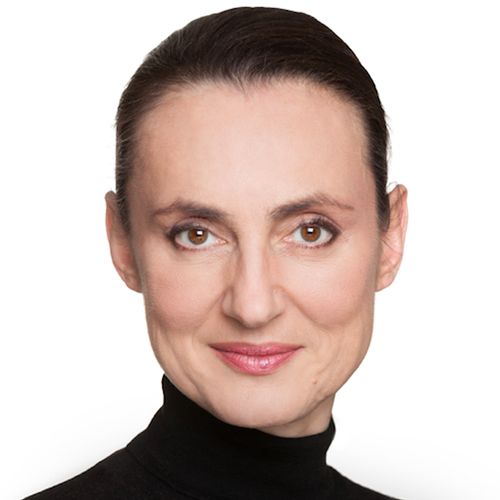 Jeanette Okwu
Co-founder & CMO, 1nfluencersmarketing
Jeanette is a first-class educator in the field and her expertise from working in the US, China and Europe make her a secret weapon of 1nfluencersmarketing. Jeanette's mission is to create harmony between people and brands by bringing trust and relevance to advertising. She has conceived and implemented the global influencer marketing strategy for Jaguar Land Rover, providing an overarching strategy and a guide for 24 markets to adapt this strategy to meet local nuances.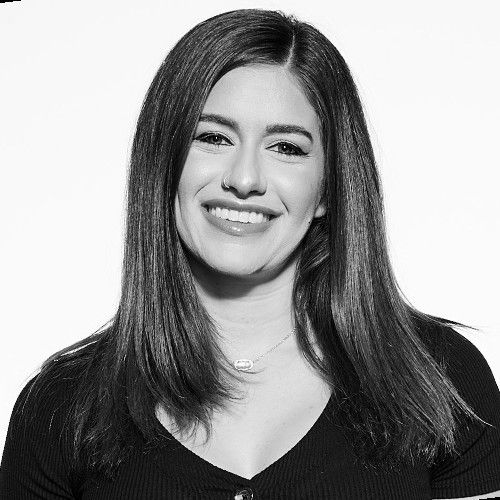 Jennine Matthias
Senior Director, Influencer Marketing – Savage X Fenty (TechStyle Fashion Group)
When Savage X Fenty first debuted in 2018, they knew an "influencer-first" strategy was the right fit for its unique brand personality. However, it wasn't until late 2019 that things really took off thanks to Jennine's help. Jennine has built a highly scaled, data-driven, direct response influencer marketing program from the ground up which let its influencers really shine. She has structured deals and built partnerships with hundreds of influencers (direct and via agency) with a range of audience sizes. In addition to this, she's also testing creative strategies and tactics to build best practices for influencer posts, putting Savage x Fenty firmly on the influencer map.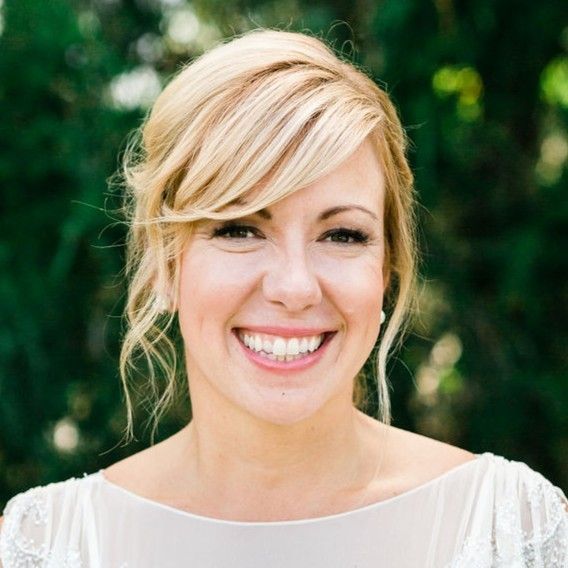 Jenny Risch
Director of Strategic Partnerships, CreatorIQ
Since Jenny joined CreatorIQ, she has lead the strategy and managed the partner ecosystem, including channel partners, in-market alliances, product partnerships and Advisory relationships. She does so with empathy, understanding, an open mind and creativity. This year, CreatorIQ joined YouTube's Measurement Program as a certified vendor, enabling YouTube creators to improve their content performance and helping brands receive deeper insights around trending cultural topics, creators, and content performance, which, in turn, will help optimise and scale influencer marketing practices.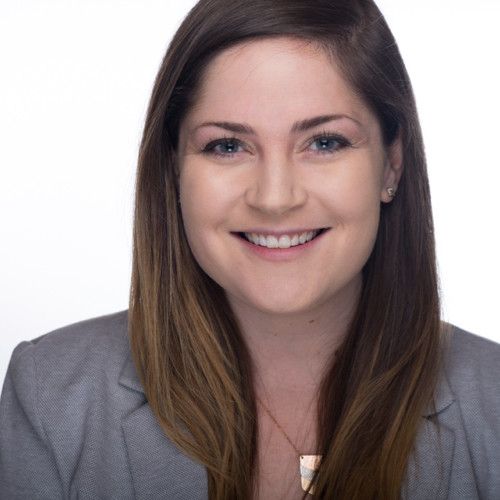 Jessy Grossman
Founder & President, Women in Influencer Marketing
Since 2009, Jessy has been at the forefront of the digital content revolution. From production to an interest in technology, and talent representation, Jessy's work in the digital commercial realm has led to the creation of new business models and new digital opportunities for her clients including Unilever, Mattel, and other companies from start-ups to Fortune 500s. As the founder of WIIM, she is steering the conversations happening in the influencer marketing business, creating an online community of professionals to share challenges, hopes and ideas to help professionalise the space and support one another.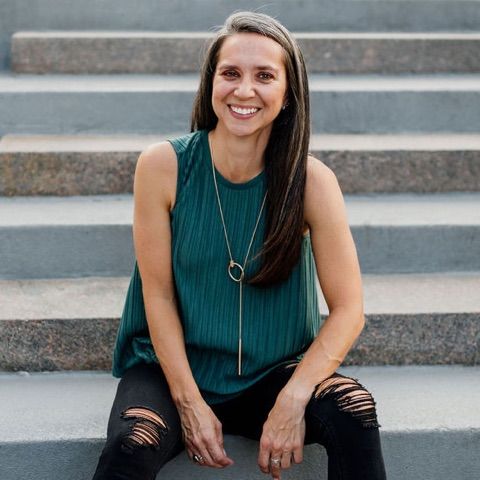 Johanna B. Voss
Influencer Agent, Johanna B. Voss Agency
During the 2020 Black Lives Matter movement, Johanna offered her services at no cost to Black and POC influencers, supporting them with how to build their online brand and business and negotiate their rates. This year alone, Johanna's made introductions within her network, assisting influencers with media kit presentations and partnerships specific for people of color, all pro bono as part of her agency's continued efforts supporting and empowering minority groups.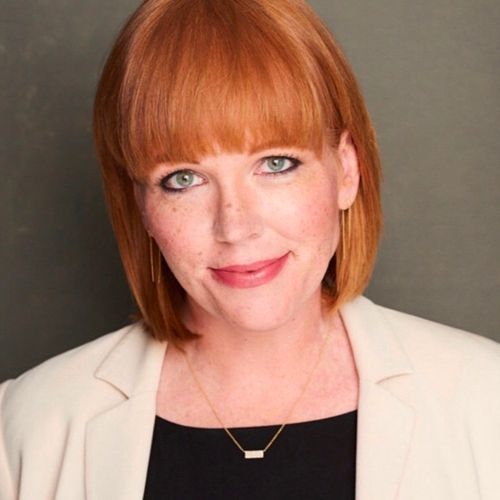 Karyn Spencer
SVP Partnerships, Whalar
Karyn has gone above and beyond to support other females and BIPOCs in the industry. This has meant she has done panels, podcasts and mentoring sessions to give advice, support and anything else she can give to make fellow influencer marketing people feel they're on the right path. Influencers in the industry also call her the 'creator whisperer' because she just seems to get it.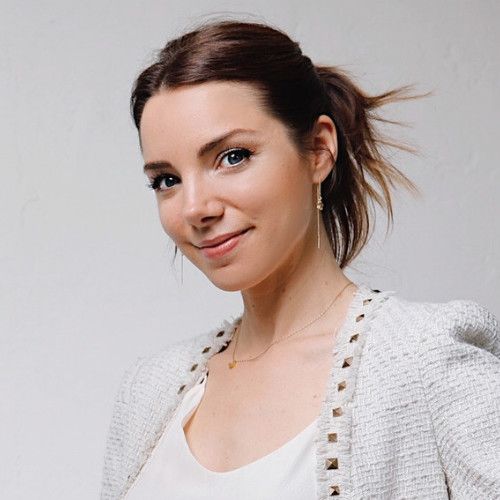 Kelsey Formost *Rising Star*
Director of Content Strategy, Tagger
In the year Kelsey has been at Tagger as Director of Content Strategy, she has helped establish Tagger as a thought leader in the marketing space. Her positivity and creativity helped the company build a consistent global brand voice as well as brought valuable B2B videos to life for influencer marketing content to those across the globe. Kelsey's work in the influencer marketing industry is being recognised across the industry and across the globe as her content informs and educates leaders in the space.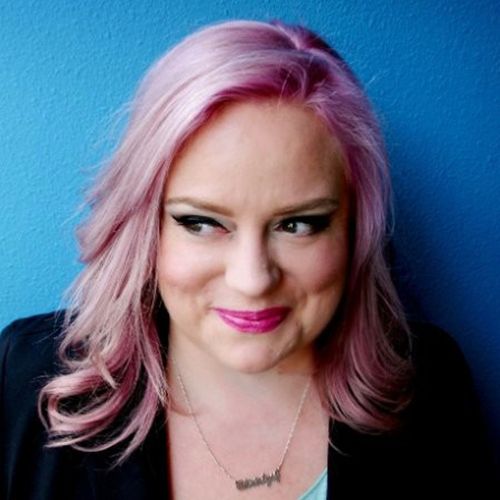 Kristy Sammis
Chair, Executive Director, The Influencer Marketing Association
Kristy stepped into the additional role of ED of the newly launched Influencer Marketing Association. She restructured the Advisory Board, appointed a Board of Directors, amassed a volunteer team of 60+, oversaw building the site and back-end structure of the organisation, and opened for membership. She has been at the helm of the IMA on a volunteer basis because she believes in the industry and wants to make it better for everyone, especially for BIPOC.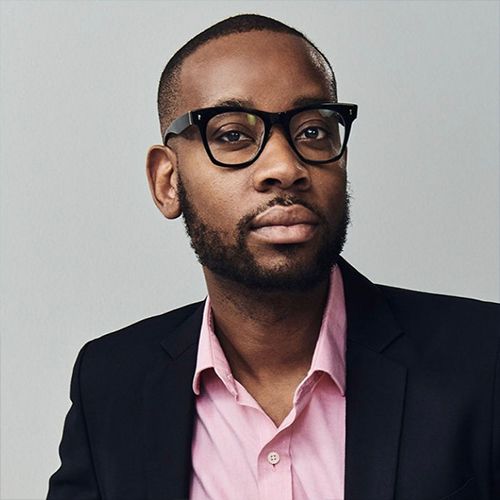 Kudzi Chikumbu
Director of Creator Community, TikTok
Kudzi is making sure the app continues to make people tick. Chikumbu's job to keep the momentum going and has, during his year in the role, supported TikTok in creator acquisition, creator partnerships, creator content strategy and creator monetization on TikTok (U.S.). His push for diversity and equality on the platform is also being noted across the globe.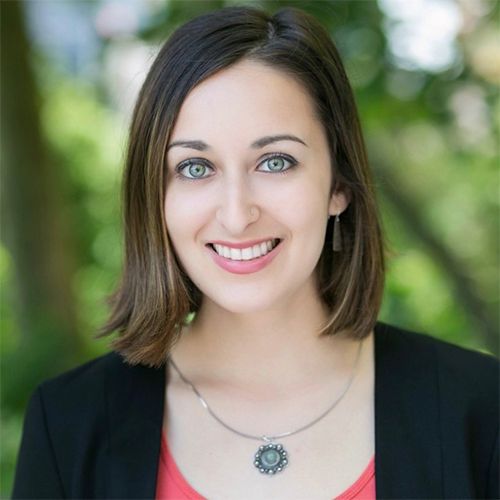 Lina Renzina
Talent Relations and Partnerships Manager, Ad Council
Lina connects digital and traditional talent to over 40 national social good campaigns produced by the Ad Council. Creators for Good empowers influencers, celebrities, musicians and athletes to bring awareness and impact to causes that they care about. Lina ensures that through their partnership, the talent develops authentic and personal content across their digital platforms. They serve as ambassadors for their chosen campaign to make a meaningful difference on issues such as Suicide Prevention, Bullying Prevention, Breast Cancer Risk Education, Meals on Wheels Volunteer Recruitment and Job Training and Employment at Goodwill, to name just a few.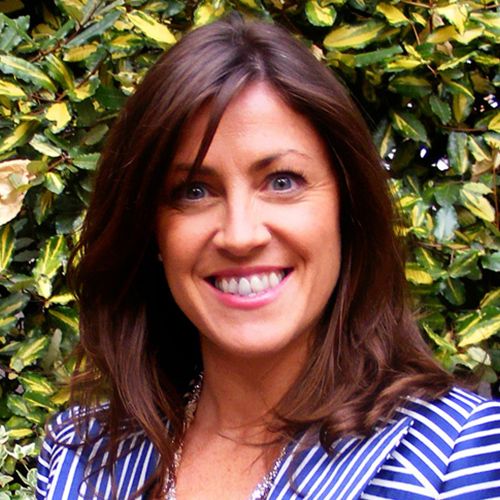 Maria Cadbury
Managing Director, Persollo
Maria is relentless when it comes to education about influencer marketing. Influencer marketing needs honest leaders right now; leaders who understand where it fits in the marketing mix. Having been a mentor to young influencers, run educational influencer webinar series and worked tirelessly to raise the profile of influencer marketing in the UK, Maria is definitely one of these people.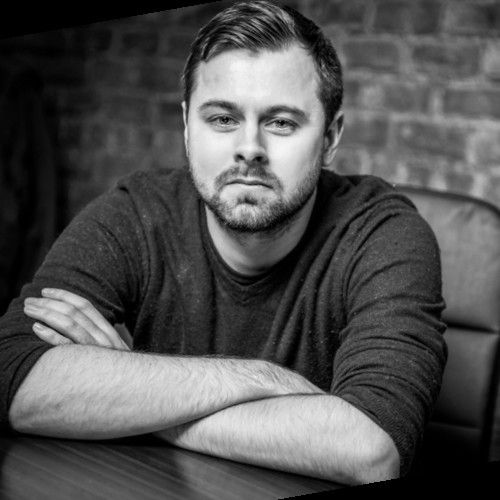 Mark Dandy
Founder and MD, Captivate Influence
Mark Dandy is on a mission to transform the landscape of influencer marketing. He provides guidance and support to people starting out on their careers, writing a guide aimed at helping influencer marketing practitioners throughout the industry and also hosting feedback sessions for influencer marketing tools to help them improve their software, data and user experiences. He also provides free impartial advice to influencers on anything they may need assistance on.

Mary Keane-Dawson
Group CEO, TAKUMI
Since taking the helm of TAKUMI in early 2020, Mary has proved to be a visionary and a true thought leader on various aspects of the influencer marketing industry. She has demonstrated fresh, outside-the-box thinking and breathed new life into the practice to help bring more structure, discipline and professionalism to the fast-growing influencer marketing space. She has not only grown the company during the pandemic, but has built out multiple new units of the business, including TAKUMI X, a new creative and consulting division which enables brands to work closer than ever with creators and produce innovative and culturally relevant content. Under her leadership, TAKUMI has helped some of the world's biggest clients expand their influencer marketing efforts onto new and legacy platforms.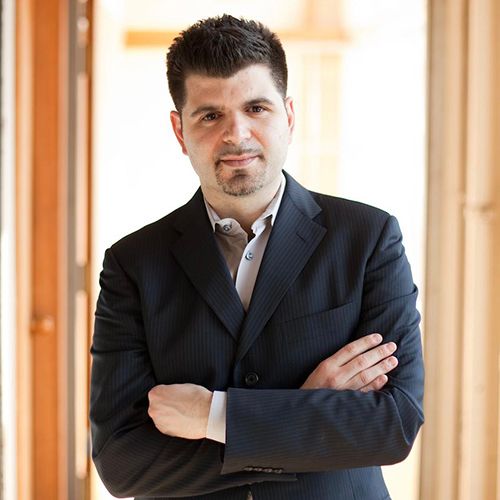 Max Ciccotosto
Chief Product Officer, Impact
Max has been a strong advocate and leader in the switch from campaign-based to a stronger partnership-based relationship with influencers. He is behind all of Impact's product features, particularly developing influencer discovery that is scalable and precise. In addition, Max designed and implemented a CRM solution to help brands identify, recruit, onboard and optimise relationships with influencers. His product is used by some of the largest brands in worlds like Walmart and eBay. This has elevated the importance of influencers as a productive channel that brands are investing more in.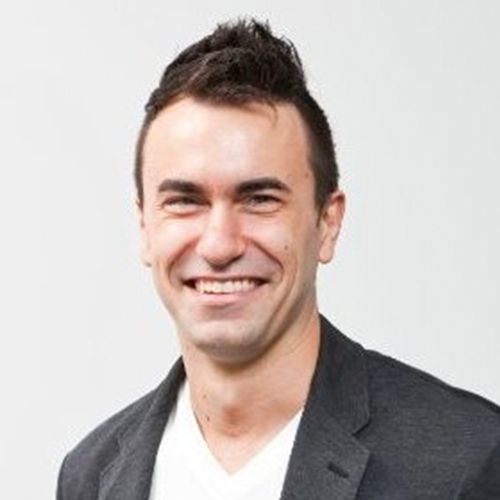 Michael Rose
Head of Gaming Creators, APAC, Facebook
Southeast Asia has grown into one of the most popular markets for Facebook Gaming. Michael manages the Facebook Gaming Creators Program in APAC with the goal to build the world's largest community of game streamers. He takes great pride in supporting Malaysian streamer gamers to build strong communities and create meaningful interaction with their fans, while at the same time, providing multiple ways for these creators to build the business that best suits their content and audience. This year, in the spirit of Ramadan, Facebook Gaming introduced new ways to bring streamers and supporters closer during this festive season.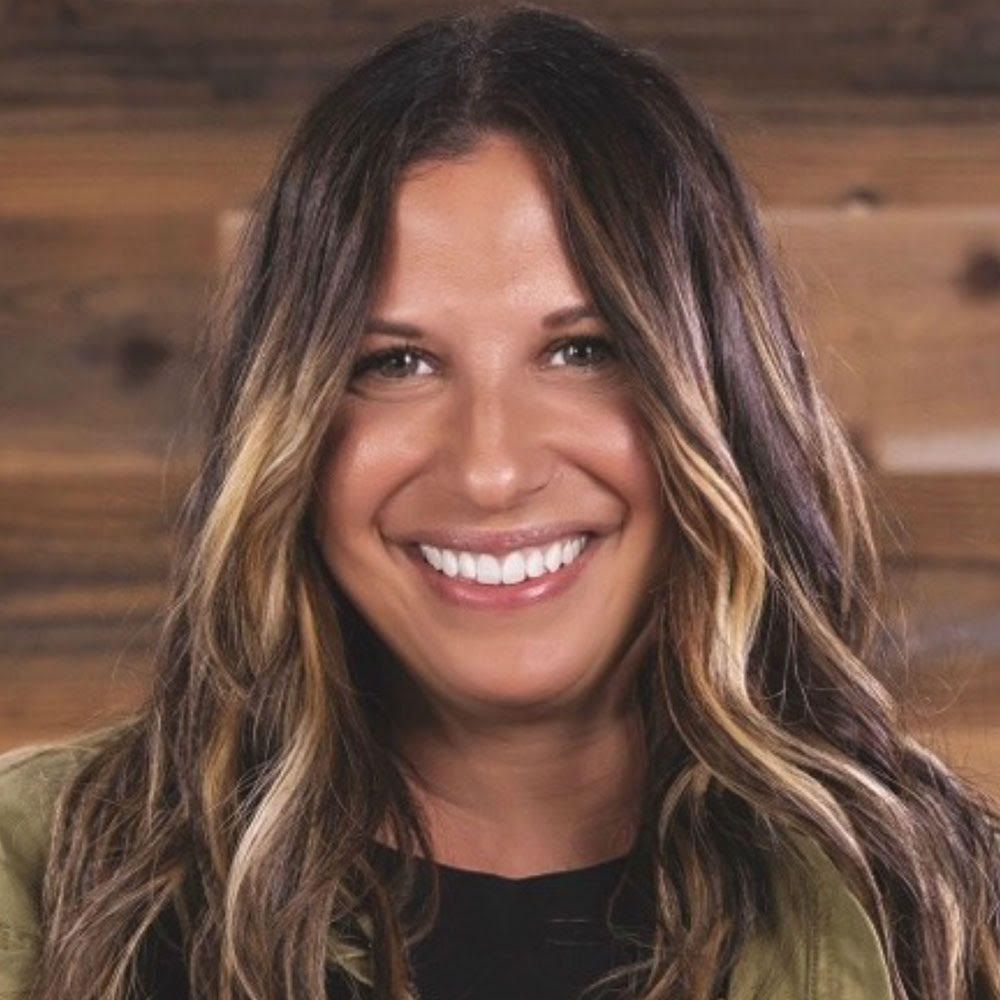 Morgan Kaye
Director, Social & Influencer Marketing, Dollar Shave Club
Morgan has been a key advocate for diversity and inclusion, clear measurement standards, and transparency in influencer marketing. In addition, she consistently showcases her value by being a mentor and mentee to other fellow marketers. She truly cares about the longevity of the industry. Under her leadership, DSC has built a successful, long-term brand ambassador program that serves as a strong partnership model for brands approaching influencer marketing initiatives.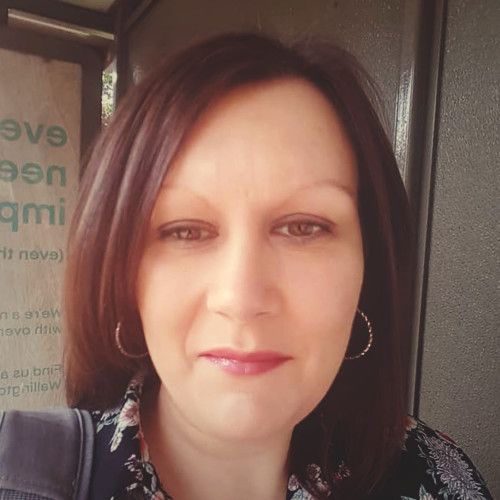 Nikki Leste
Head of Brand & Talent Management, ChannelMum.com
Nikki has taken on some of the biggest names in the industry to ensure a better deal and greater respect for female creators. She looks after 50 directly signed diverse stars alongside a further 400 in the wider business. Over the last 12 months she has develop a series of sector-leading protocols which are paving the way for more women to enter the business side of the industry. This includes the 'Do Good Dividend' allowing influencers to support their favourite causes without impacting their own income – allowing purpose and profit.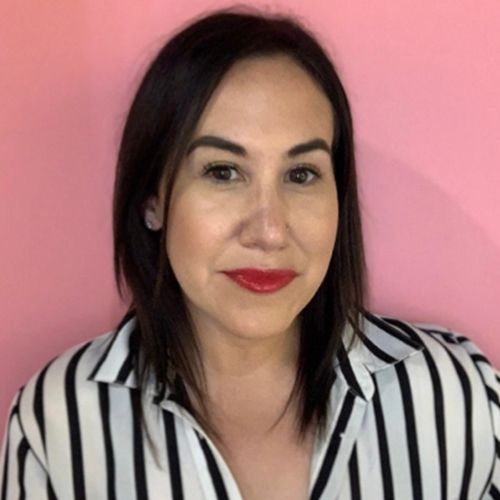 Nycole Hampton
Group Vice President, MWWPR
Nycole joined the board of the Influencer Marketing Association to support its relaunch, expanding focus from just industry professionals to influencers and creators. Nycole's passion for influencer marketing goes beyond a dedication to bettering the industry for marketers and brands, but as IMA's Chair of the Influencer + Creator Community she is leading the charge on providing standardisation, resources and ongoing education for influencers.

Oliver Lewis
Managing Director and Founder, The Fifth
Oliver is continuously seeking out ways to improve the influencer marketing sphere as a whole and is at the forefront of driving a positive change. Oliver has gone out of his way over the last 18 months to create a truly inclusive influencer marketing agency, as well as launch a talent agency (The Fifth Talent) that has an inclusive and diverse talent roster. He has been at the forefront of driving real change and making sure the influencer marketing sphere is properly regulated, authentic and representative of wider society.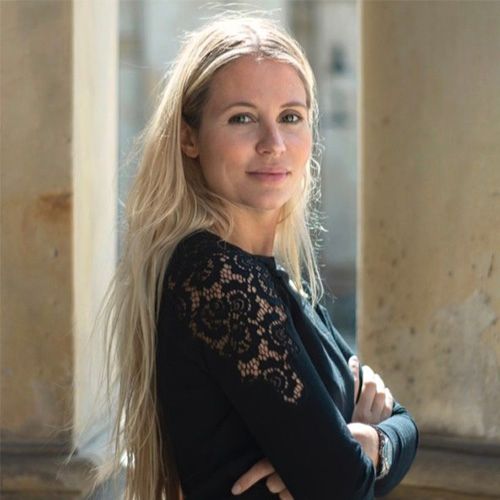 Paulina Solway *Rising Star*
Managing Director, Pulse Advertising
Paulina's future-thinking, strong expertise and deep understanding of influencer marketing and its place in the wider marketing mix led her to being named the Industry's RIsing Star at the virtual Influencer Marketing Awards this year. Establishing key relationships in both the media industry and luxury sphere to drive sales for clients at Pulse, Paulina continually looks to redefine industry standards, drive growth for brands and execute creative campaigns to help clients achieve their goals.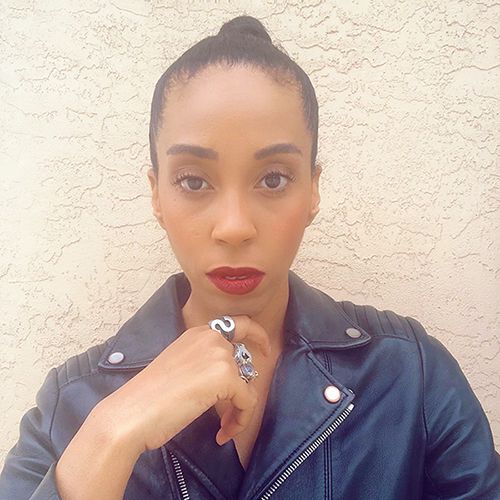 Qianna Smith Bruneteau
Founder, American Influencer Council
Qianna is the mastermind behind the American Influencer Council – the sole not-for-profit trade organisation led by and representing US-based social media influencers was developed in 2019 and launched on the 10th anniversary of Global Social Media Day in 2020. Having a trade body to bring structure and standards to this startup space is both courageous and innovative. Qianna helped author a public comment on a new vision for the Endorsement Guides on behalf of the AIC to the Federal Trade Commission.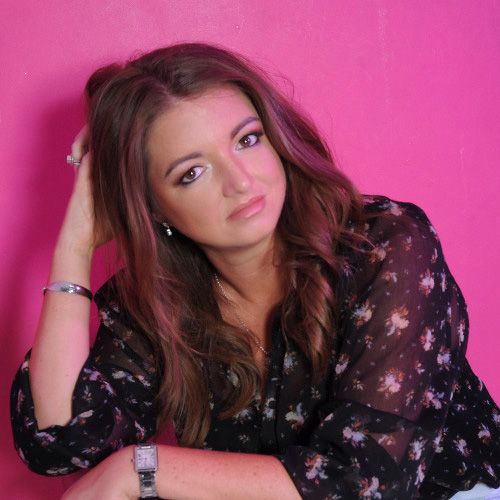 Rachel Clay
Head of Social Media and Influencer Marketing, Matter of Form
Rachel is currently responsible for running campaigns for some of the biggest names in luxury, ensuring brands stay relevant in what is a turbulent time for the luxury market. This year, she has quadrupled the size of the social media and influencer marketing team at Matter Of Form. In addition, she is incredibly generous in sharing her knowledge to upskill the industry and has recently been appointed as a guest lecturer at INSEEC University in London and regularly teaches courses via Matter Of Form's digital training school in an attempt to elevate influencer marketing's perception further.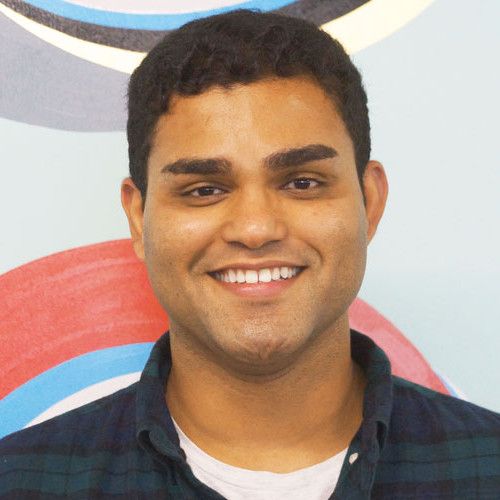 Rahul Titus
Head of Influence, Ogilvy
Rahul is responsible for setting the strategic direction of the Ogilvy influence proposition and that covers the full spectrum of influencer work, from celebrities all the way to micro-influencers. He heads up a team of creative experts who are responsible for delivering best-in-class influencer marketing for clients. In addition, a campaign he led was recognised as the Grand Prix at this year's virtual Influencer Marketing Awards. His work is breaking the boundaries of influencer marketing from just advertising to becoming culture with a highly creative approach to a complex brief, to deliver a thought-provoking campaign that ultimately saved lives.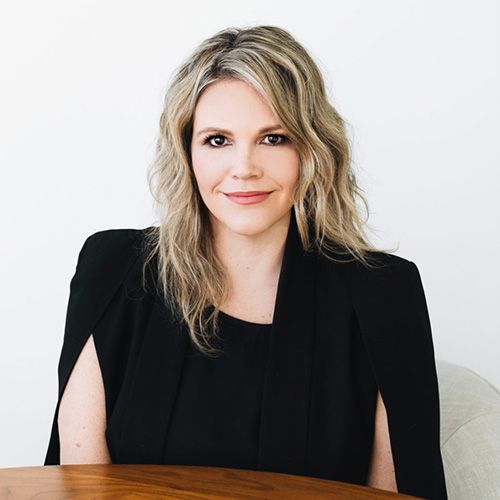 Reesa Lake
EVP, Partner, Digital Brand Architects
Reesa is a true leader and mentor, who has guided the team with compassion. Reesa co-created and launched the website Your Live Guide, a destination for discovering live social programming. The platform allows content creators to submit new programming while helping viewers find and keep track of upcoming live streams. Your Live Guide has helped the music industry advance into the digital space in amid the COVID-19 pandemic, offering fans a new resource for much-needed entertainment.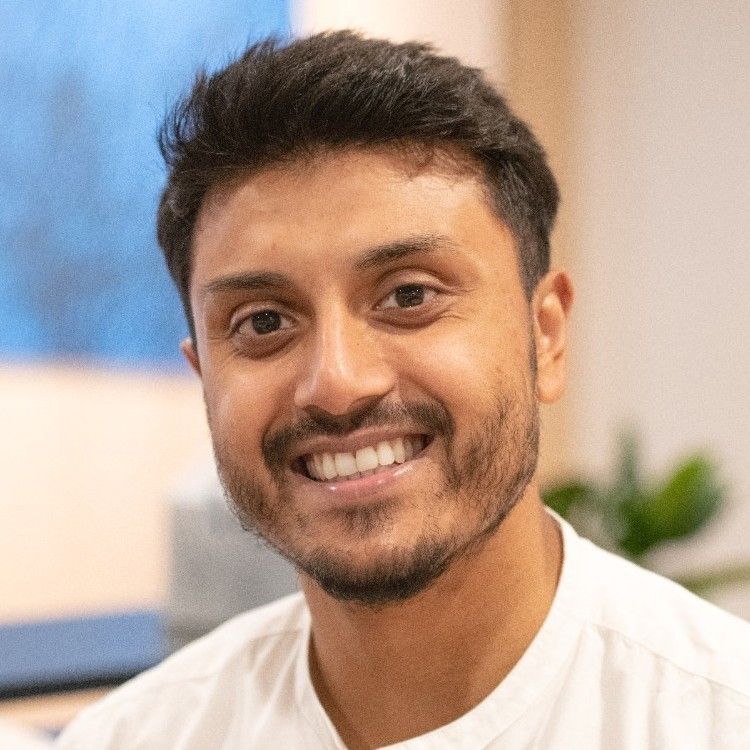 Saiful Islam
Director and Co-Founder, Muslim Influencer Network
Saiful provides insights and data to help brands understand how they can better their diversity marketing using influencers. He presents regular webinars to help influencers develop their skills, abilities and communication. In an industry that's predominantly dominated by the caucasian middle class, serving people who are similar, in a world where diversity and inclusion is more critical than it's ever been before, the attempts by Saiful and his team to normalise and "level the playing field", to represent and highlight the need of people of a different culture or faith, is really commendable and needed in today's society.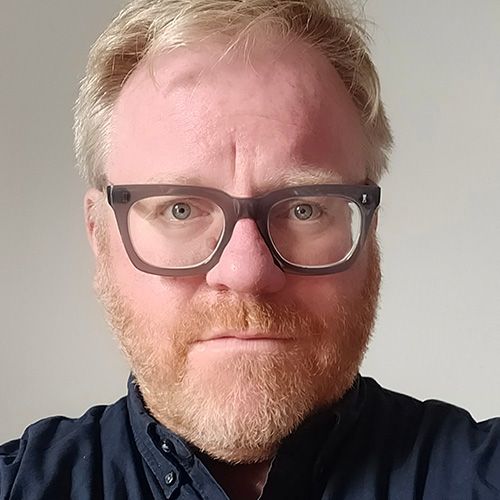 Scott Guthrie
Independent Influencer Marketing Consultant, SABGUTHRIE
Scott is a true advocate of the influencer industry. He's passionate about helping professionalise the influencer space by providing education, sharing knowledge, interviewing key industry experts and judging key award ceremonies. His new Influencer Marketing Lab podcast focuses on the growth spurts and growing pains of influencer marketing to again help educate, inform and dispel any myths.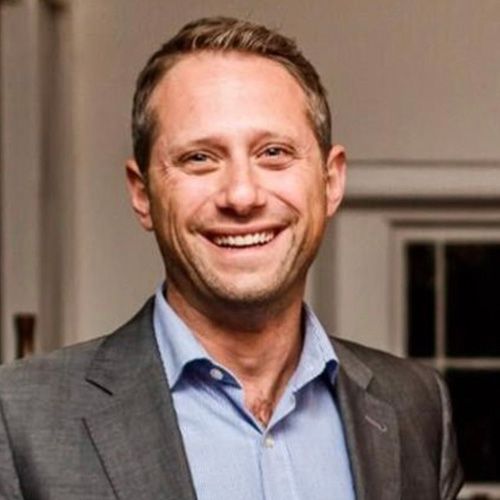 Stephane Rogovsky
CEO and Founder, R-Squared Digital
Stephane does more than run an influencer marketing agency. He is Chairman of the Digital Influencer Marketing Committee for the Interactive Advertising Bureau (IAB) South Africa, a committee member of the IAB France and a member of the IAB Europe. He is at the forefront of bringing the unique South Africa perspective to the global stage while at the same time showing South Africa what a global influence can accomplish.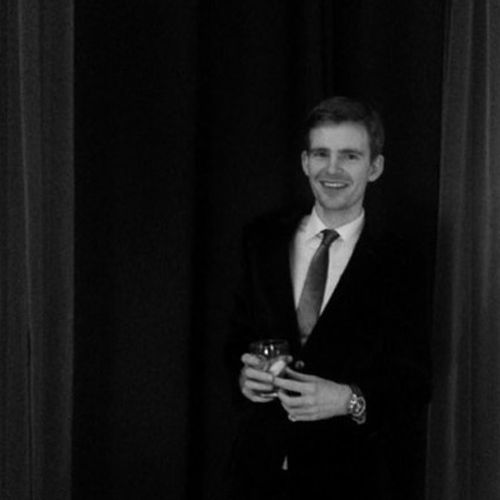 Stephen Farrell
Associate Director Influencer Relations, Ketchum
Stephen works tirelessly to champion influencer marketing at Ketchum, outside of just servicing the demands of his high profile clients. This included scrupulously comprehensive contract templates that covered both influencer and agency terms fairly, with the standardised regulation of partnerships being a contentious issue in the wider industry overall. He also championed diversity in every partnership undertaken for his clients, especially for Sainsbury's, ensuring influencer casting was truly representative of a much wider reflection of consumer profiles than client competitors.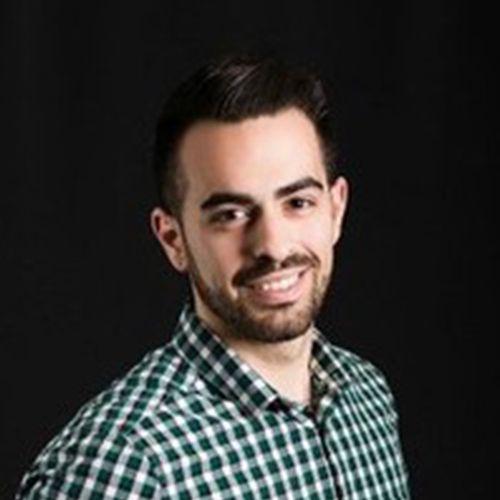 Steve Marzocca
Influencer Relations Lead, Twitch
Steve works on the sales team at Twitch and helps connect influencers with brands. In addition to Steve's day-to-day responsibilities, he also helps to educate clients, brands and companies on influencer marketing and best practices. This year, he has been contributing greatly to a still somewhat unknown avenue, making it easier for brands to digest working with influencers and the impact that they have.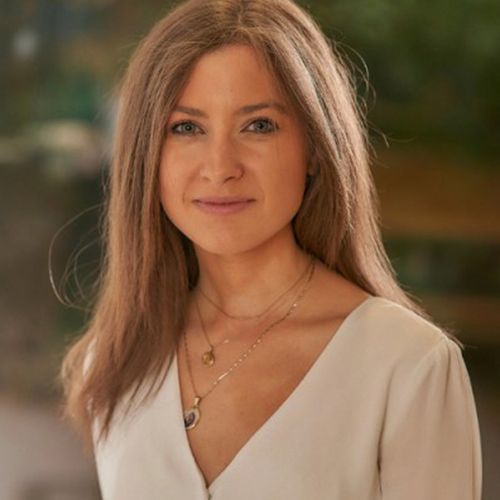 Tereza Vincalek
Agency Engagement Lead, INCA
Tereza was a founding member of GroupM's INCA unit in 2018, which she has helped grow from a UK-only business to a major influencer marketing player, operating in every region of the world, with its most recent launch in India in early 2020. Critically, Tereza is combating stereotypes associated with the influencer marketing industry. Her speciality is working with micro-influencers; a more precision-targeted approach than most forms of influencer marketing, which pays off in higher rates of authentic engagement.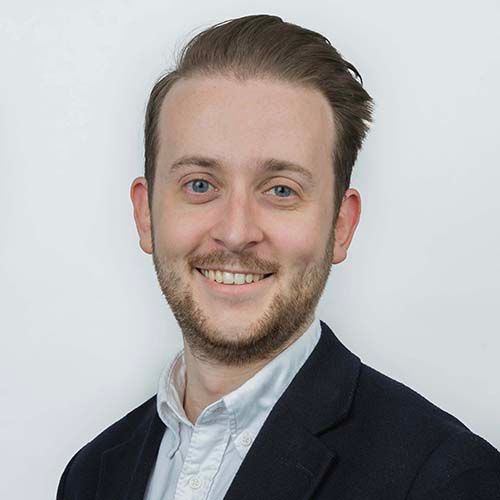 Thomas Walters
Chief Strategy Officer, Billion Dollar Boy
In the past 12 months, Thomas steered Billion Dollar Boy into membership of the IPA (Institute of Practitioners in Advertising) making it the first influencer agency to join advertising's pre-eminent industry body. As a member of the IPA, Billion Dollar Boy takes a seat at advertising's top table, helping to advocate for the influencer marketing industry as it grows into an increasingly important pillar of advertising. He's also led the agency's partnership with measurement companies such as Nielsen – working to legitimise the impact of influencers to large brand groups, including PepsiCo, through brand and sales lift studies.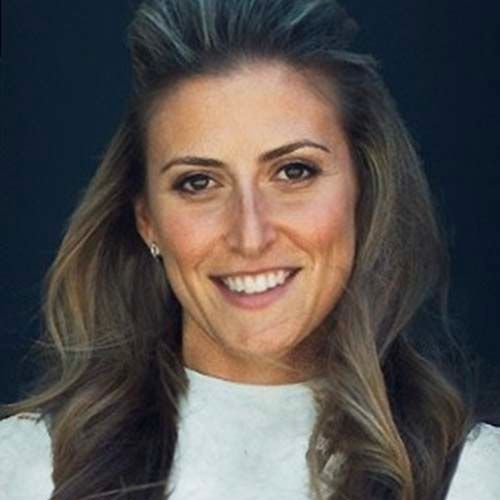 Vanessa Guthrie
Head of Snap Originals, Snap Inc.
Vanessa Guthrie is at the forefront of Snap Inc.'s efforts to develop short-form original shows for its Snapchat social media service. During the coronavirus pandemic, Guthrie has been adding new shows and helping show creators embrace brevity and small screens. Guthrie has also been integrating augmented-reality filters into new immersive shows.

Vik Khagram *Rising Star*
Social Media & Influencer Strategist, Burson Cohn & Wolfe
Vik is a supporter of influencers' craft. He is always looking at ways to be more inclusive, and help shape the way BCW has the right checks and balances in place for this, while also championing long-term relationships for both brands and agency. His work with a personal care brand on its purpose campaign has been incredible. Again, ensuring the right influencers were chosen for the right reasons, which led to purposeful and authentic influencer content. He is a huge advocate of cultural responsibility and cultural relevance also, and is constantly pushing the boundaries within his agency to make the teams think more broadly.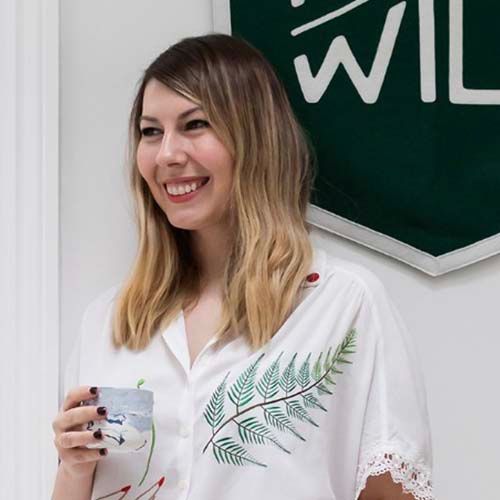 Zoe Pearson
Head of Growth Ops, Pinterest
Zoe heads up operations, including partnerships, product, co-marketing, as well as the editorial and influencer team for UK, Ireland, Australia, New Zealand and Canada. She looks after partnerships, editorial and product to make sure pinners are happy. As Pinterest has pushed its efforts into making sure underrepresented voices are heard, upped its e-commerce game and added new features, Zoe has been leading the way to ensure brands take more notice.

---
---
---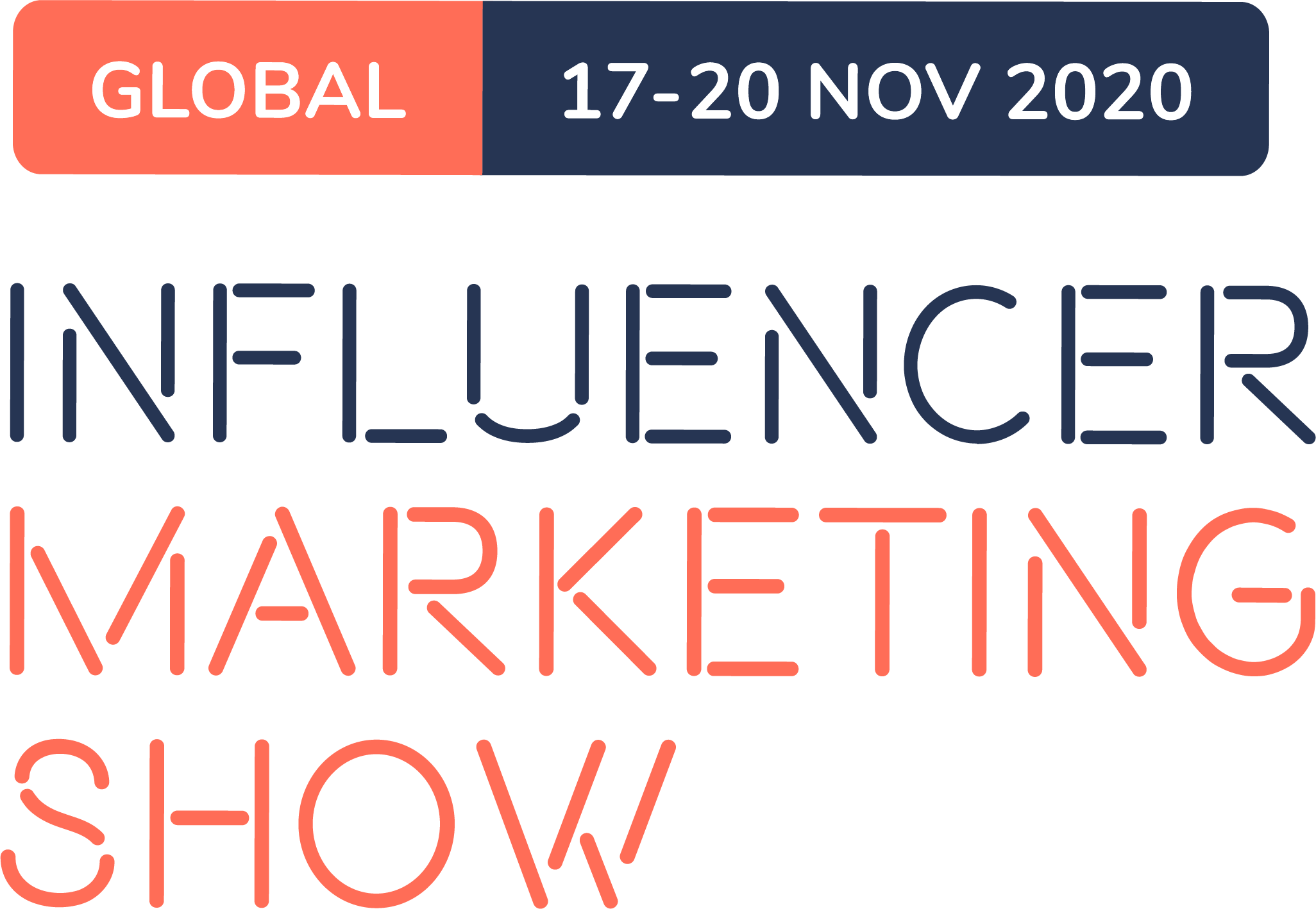 Meet many of the Influencer 50 will be joining us next week at the Influencer Marketing Show Global taking place virtually 17-20 November.
#IMSGLOBAL20 provides over 30 hours of content that will help you overcome challenges, discover new opportunities, and provide you with fresh ideas to optimise and further the ROI of your influencer marketing strategy.
We would love to invite you as our guest. Secure your complimentary pass to network, learn and meet peers in the global influencer marketing industry.
---