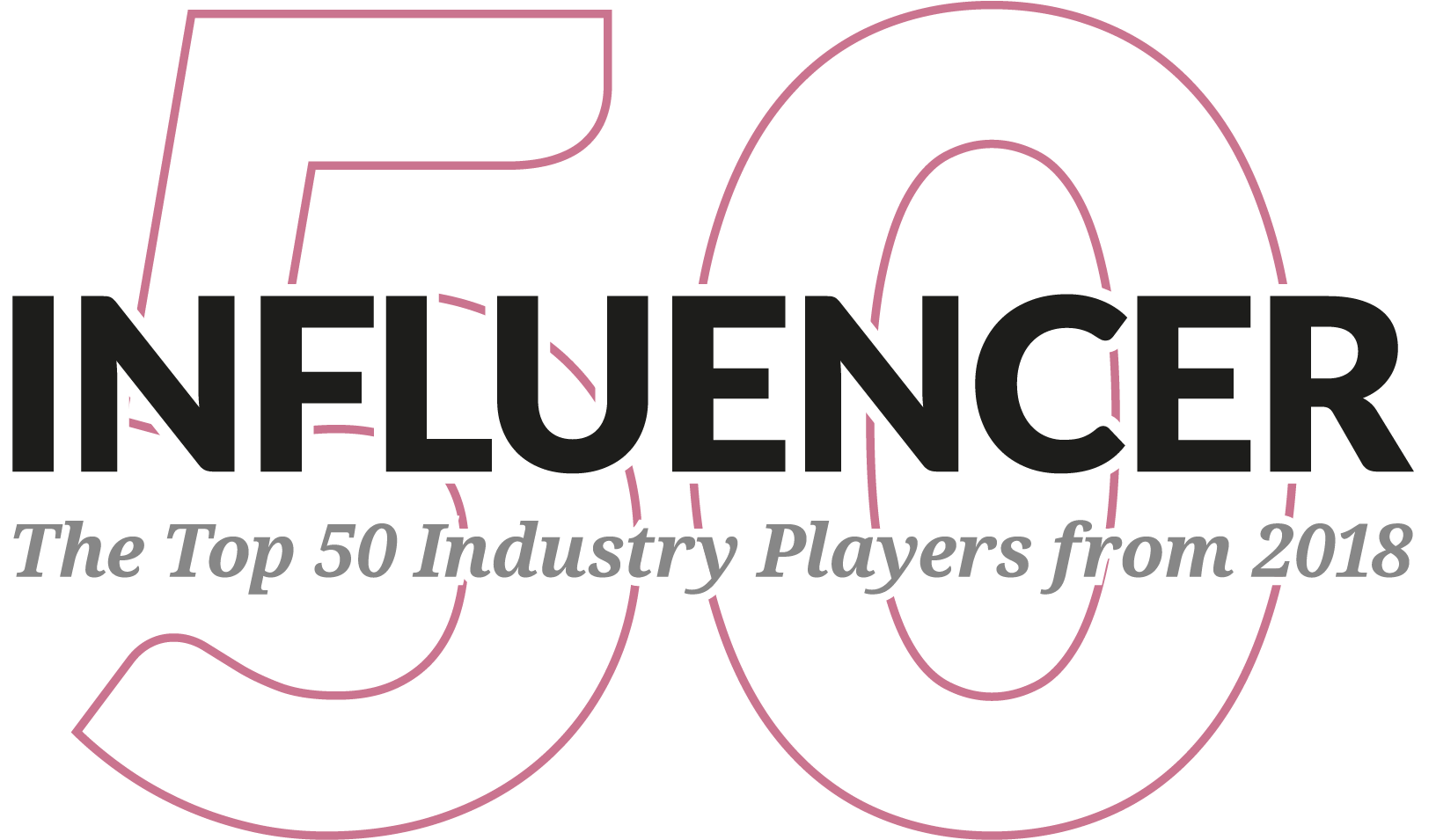 The #Influencer50 is an annual initiative that recognises the wealth of talent within the ever-growing influencer marketing industry. The alphabetical list is curated from a B2B perspective from peer nominations and research conducted by the team at Talking Influence.
---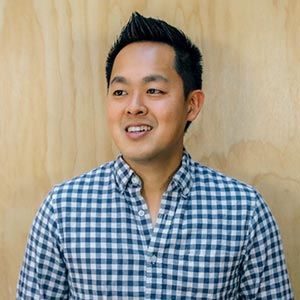 Aaron Ru
Business & Corporate Development at Pinterest
Ru headed the team that rolled out a new API for influencer marketing platforms in September this year. The group have been syndicating out Pinterest metrics to influencer marketing platforms so brands can discover Pinterest Creators for influencer marketing, and then track the efficacy of Pinterest influencer marketing campaigns.

---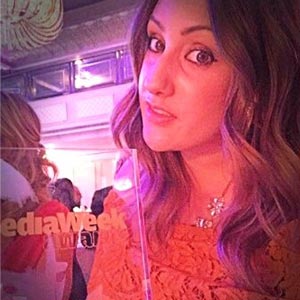 Abi Morrish
Chief Partnerships Officer at indaHash
Before her current stint at indaHash, Morrish led the digital engagement team services at Wavemaker, including influencer marketing and digital partnership activity, which was well received and achieved numerous industry awards. The Netflix campaign she worked on was shortlisted at Cannes Lions and she was a finalist in the 2018 IPA Women of Tomorrow Awards, to name a few.

---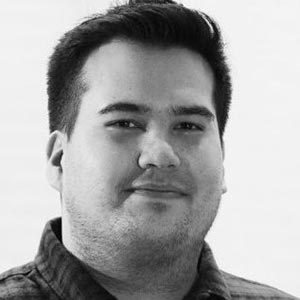 Adam Payne
Head of Creator & Influencer Strategy, EMEA at Twitter
Payne facilitates the relationship between brands and digital content creators across the globe to promote bespoke premium digital content across Twitter-owned influencer network, Niche. Enabling brands to develop the best-in-class and disruptive creative solutions that strategically connects with audiences effectively across all platforms, Payne puts the creator's first and values creative integrity.

---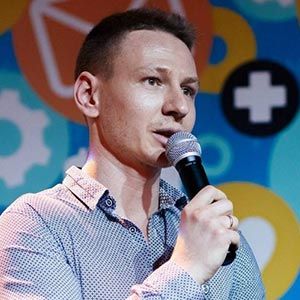 Aleksandr Frolov
CEO at HypeAuditor
Frolov is leading the way in improving transparency within the industry, having created the most advanced AI-based fraud-detection system to set the standard for making influencer marketing fair, transparent and effective whilst cleaning up the industry by exposing the bad players in the scene.

---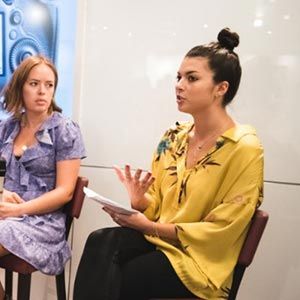 Ana Thorsdottir
Head of Influencer Marketing Strategy, UK & WW at MediaCom
As the only influencer marketing specialist at MediaCom, Thorsdottir leads the way when it comes to business development, creating strategies, brand activation and measuring bespoke ROI for clients. In just 12 months, she increased revenue by 60% and her dedication to the industry has seen her join The Business of Influencers as a board member. With the goal of growing her team and client retainers in 2019, Thorsdottir is spearheading the influencer marketing space fuelled by her honesty, passion, and tenaciousness to tackle industry challenges.

---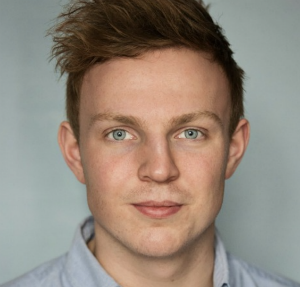 Ben Jeffries
Founder & CEO of Influencer
At just 21, Jeffries launched Influencer and is now influencing the influencers. His entrepreneurship and hard work has been recognised in the form of various awards and recognitions, and this year won Rising Star award at the 2018 Media Week Awards. Jeffries is part of The Business of Influencers board, which he hopes will help unite the industry.

---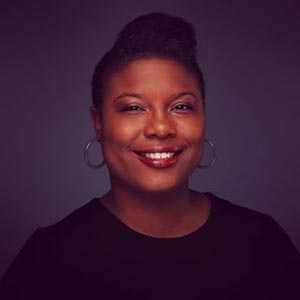 Brittany Hennessy
Co-Founder & Chief Relationship Officer at CARBON
Hennessy is the best-selling author of INFLUENCER: Building Your Personal Brand In The Age of Social Media, which was published this year, and the co-founder of Carbon, a technology company building solutions for influencers. Lending her expertise to brands, small businesses and influencers, Hennessy is an active member in the sphere, aspiring influencers so they can discover their passion.

---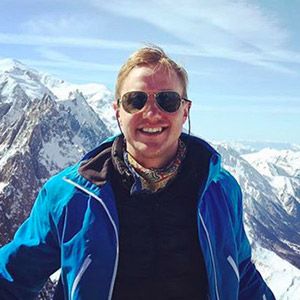 Christopher Skogfeldt
Co-Founder & Head of Product at Nyden
In an innovative move, Skogfeldt teamed up with Instagram influencers to inform clothing designs for H&M's sister brand, Nyden. Using Instagram Stories' polling to gauge their followers top choice for certain design elements, Skogfeldt knew it was vital to put creativity and community in the limelight in order to reach the millennial audience. Skogfeldt is on a mission to democratise fashion and empower the people with the help of influencers.

---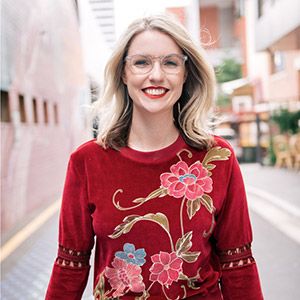 Danielle Lewis
Founder at Scrunch
Lewis is the driving force behind Australia's fastest growing data-driven influencer marketing platform. She has managed to set up a game-changing team and provide effective ROI to clients whilst keeping influencers at heart. Her approach to data-driven influencer marketing continues to impress, which is reflected in their database of over 20 million profiles and billions of data points.

---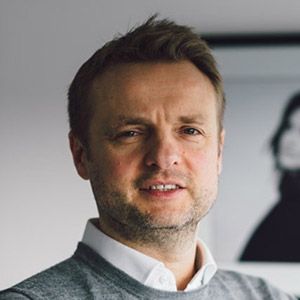 Dominic Smales
Founder & CEO at Gleam Futures
Smales discovers, develops, and protects the freshest talent from across multiple platforms. With some of the topline online talent under his belt, he is also disrupting the traditional entertainment industry through influencer marketing. One of the reasons for his success is his realisation that it's "about the talent rather than the platform."

---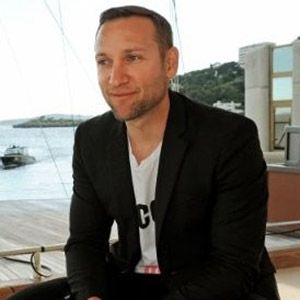 Dudley Nevill-Spencer
Brand Strategy Consultant  at The Influence Strategist
After developing The Influencer Match tool that matches brand values to influencers and implementing the process for multiple global brands, Nevill-Spencer is currently creating a network of entertainment-based CGI virtual influencers, which he believes are capable of great good and potentially great harm – just like most new technologies. He is working towards creating a regulated infrastructure so marketers can adhere to an ethical framework that ensures they are a positive force for society.

---
Edward East
Founder of Billion Dollar Boy
East headed up the team that launched StoryTracker, the industry's first AI-powered Instagram Story tracking tool, following Instagram's figures stating that Stories now has 400 million daily users. Vouching for accuracy in measuring, tracking and monitoring, East has provided the influencer marketing industry with solutions to some of the challenges faced by influencers and brands.

---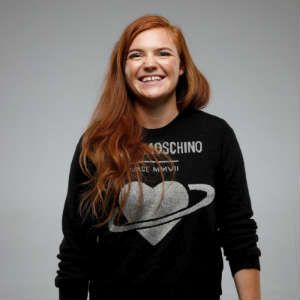 Emily Heathcote
Influencer & Partnerships Marketing Manager at TopCashback
Since joining TopCashback, Heathcote has single-handedly developed and executed the company's influencer and performance marketing strategy. Just five months after she established influencer marketing as a key channel in the company's marketing mix and recruited TopCashback's first-ever brand ambassador, her work received highly commended for the 'Best Influencer Marketing Campaign' at the IPMAs 2018. She remains ambitious in supporting influencers and has brought her enthusiasm to one of the UK's biggest publisher.

---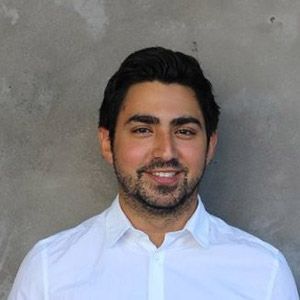 Eric Dahan
Co-Founder & CEO at Open Influence
Having partnered with Pinterest to expand its influencer offering this year, Dahan has empowered creators to create and share with their audiences. Open Influence was also one of the first influencer marketing platforms to use AI and proprietary algorithms to better match advertisers with Pinterest influencers in what is one of many influencer enhancements the company has provided. His data-driven measurable approach has set the bar high and no doubt contributed towards the company being named an Inc. 5000 fastest growing company in America.

---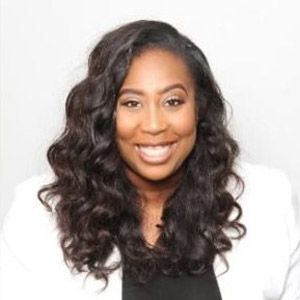 Erika Bennett
Global Head of Social Marketing & Influencer at YouTube
Bennett oversees social and influencer efforts in support of YouTube TV, having delivered social success around YouTube Original's first critically acclaimed hit, Cobra Kai. Sparking conversation, driving results, and shaping opinion, Bennett is a champion of authentic representation in the influencer marketing channel.

---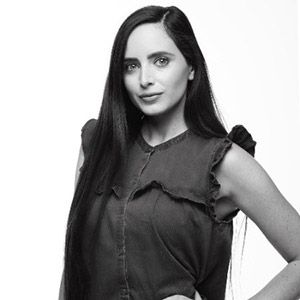 Erin Cohen
Strategic Partnership Development  at Fashion Nova
Fashion Nova was Instagram's top performing brand according to research by InfluencerDB, helped by the fact that Cohen recruited and fostered relationships with top-tier influencers, as well as connected and maintained strong relationships with them to create excitement across platforms. Driving engagement, reach and loyalty, her work is a shining example of what can be achieved if done the right way.

---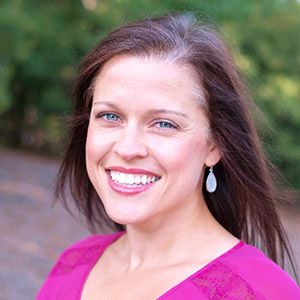 Erin Ledbetter
Senior Vice President at Carusele
Ledbetter leads product development and client strategies for some of the top consumer brands in the US. This year, under Ledbetter's leadership, Carusele launched two new metrics designed to inform campaign planning. With the belief that the more metrics she uncovers, the more information marketers will have to make informed decisions, her innovative contributions to the influencer marketing industry will help ensure the space continues to advance and evolve.

---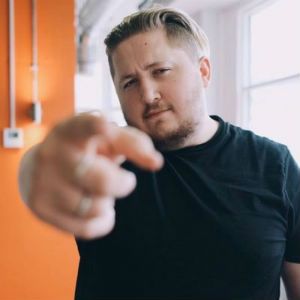 Frankie Hobbs
Head of Campaigns of Goat
Since starting at Goat, Hobbs has worked with global brands and remains dedicated to delivering successful results to some of the biggest brands in the world. At just 23, he manages a team of 50 influencer marketing campaign members and has personally run over £6 million pounds worth of campaigns in the last two years. Hobbs' creativity, intelligence and clear work ethic is a shining example of what you can achieve if you believe in it.

---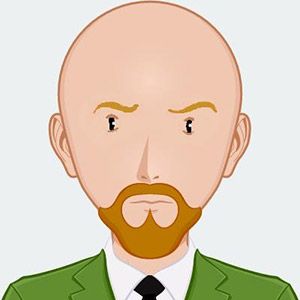 Gabe Banner
Co-Founder & Global Strategist  at Dooply – Internet of Humans
In 2018, Banner co-founded an online community of fine content creators across social media and now he is on a mission to turn 1.6 million social media influencers into entrepreneurs. Providing influencer marketing strategies to tech start-ups, bringing authenticity to the world of media and bridging the gap between inspirers, their audience and brands, Banner is certainly one to watch.

---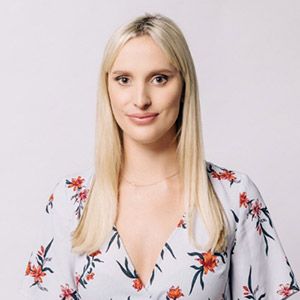 Gretta van Riel
Founder at Hey Influencers
Making it onto Forbes 30 Under 30 list 2018, van Riel is a young serial entrepreneur with five multi-million dollar startups under her belt. She knows how to leverage the power of social media influencers to build a successful brand and it's safe to say she is an unstoppable force.

---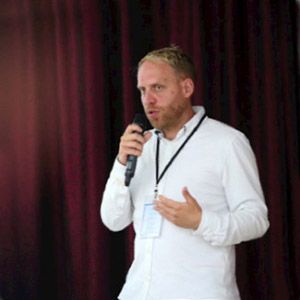 Ian Samuel
CCO of Buzzoole
Leading the charge on cementing Buzzoole as a leading influencer marketing business, Samuel is keen to provide holistic attribution and transparency toolkits for marketeers, and is committed to seeking innovation that moves the industry forward. In the summer, he was part of the team that introduced analytics reporting for the first time on Instagram Stories, giving brands access to in-depth and real-time data on views and comments.

---
Ian Shepherd
Founder & CEO at The Social Store
Continuing to build a strong community of leaders and heavily invested in the sector, Shepherd founded The Business of Influencers board in 2018 with the aim to form a network of professionals from all corners of the influencer space to develop standards. Shepherd continues to pioneer new opportunities with influencer branded products and licensing at Social Store.

---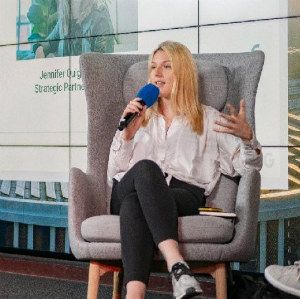 Jennifer Quigley-Jones
Founder & Managing Director at Digital Voices
In the year that Quigley-Jones founded Digital Voices, she has built YouTube influencer marketing campaigns for brands including Rolls-Royce, RAF and more. She also speaks internationally to advise brands on influencer marketing strategies, teaches social media marketing at Red Academy and trains Fortune 500 companies. She believes in creating content that audiences want to find and not skip, and as a result she has quickly – and successfully – formed an influencer marketing agency that tells stories.

---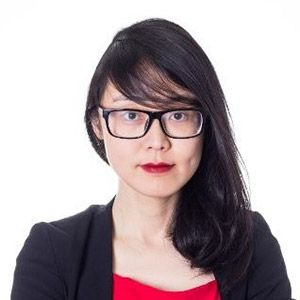 Jenny Tsai
CEO & Founder at Wearisma
Following some close controversies this year, Tsai has spearheaded the renaissance of trust and transparency in influencer marketing. In 2018, Wearisma partnered with some of the biggest global brands to amplify their international influencer marketing strategies. A polyglot with six languages up her sleeve, Tsai's platform has tapped into the local nuances of different regional cultures to generate excellent cross-border results. Tsai's second-to-none insights have allowed brands to access a whole new world of customers through hugely successful influencer partnerships.

---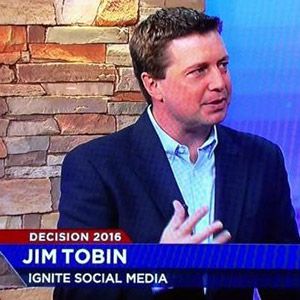 Jim Tobin
Founder & President at Carusele
As an advocate for strategic influencer marketing, Tobin shares his thoughts on the industry's burning questions via a weekly video and is a regular contributor at Forbes. He's also an industry speaker, helping inform and inspire industry players. Carusele's predictive algorithm estimates actual reach from influencer campaigns for consumer brands and retailers, therefore he's helping to redefine what success means for influencer marketing.

---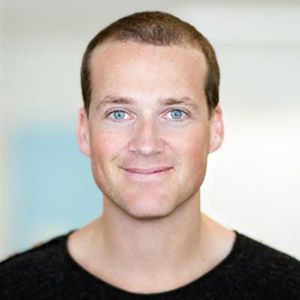 Jules Lund
Founder of Tribe

As a global voice for creatives, Lund's inspiration, charisma and passion lists him as an expert in the field of influencer marketing. He continues to lead the conversation around influencer marketing on a global scale whilst pushing the boundaries of digital content along the way.

---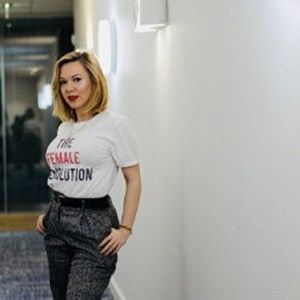 Kaya Cheshire
Founder at Hachi Digital
Sustainable digital marketing is at the forefront of Cheshire's values, making sure influencer marketing is "done the right way with the right people and tracked properly with an eight-metric tier system." In the year since Cheshire founded Hachi Digital, the company has been shortlisted for the small influencer agency of the year 2018. Peers have described her as "passionate, dedicated and full of ideas", further indicating Cheshire is one to watch.

---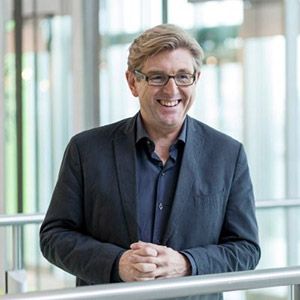 Keith Weed
CMCO at Unilever
Weed sparked industry-wide debate around fake followers and transparency following his speech at Cannes Lions, where he stated his clear commitment to partnering with "responsible platforms" and encouraged agencies and platforms to account for their actions and "rebuild trust before it's gone forever." Ever since, there's been an influx of guidelines, rule books and discussions to clean up the influencer ecosystem and stop advertisers losing money to industry issues.

---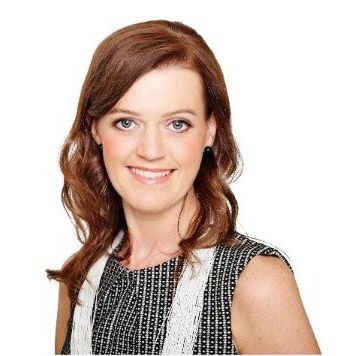 Kim Westwood
Director & Founder at Shopping Links
Working with collaborators and brands to optimise campaign performance, Westwood is transforming the advertising industry with a network now representing 103 countries with an audience reach of around 1.5 billion. Her work continues to demonstrate real ROI for brands. For example, the Marks & Spencer influencer strategy reached an audience of 2.9 million through the likes of influencer gifting at scale.


---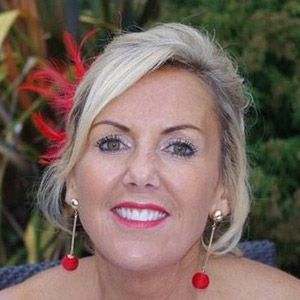 Laura Edwards
Commercial Director and Co-Founder at Viral Talent
As co-founder of an award-winning youth influencer management agency, Edwards has the tricky task of educating brands on how to work with the leading kidfluencers of the moment as well as mentoring and managing youth talent to ensure they are successful in the exciting, ever-changing industry. She is working with the industry's rising influencer stars whilst ensuring campaigns meet ROI and keep brands safe.

---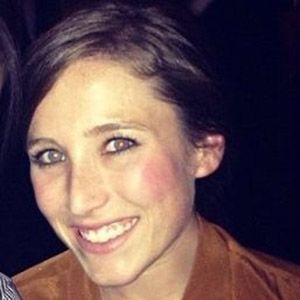 Lauren Carlson
Director of Brand Partnerships & Influencer Marketing Director rewardStyle
Managing a $20 million-plus influencer marketing portfolio for clients, Carlson was a key contributor towards to the growth of rewardStyle; the second most successful brand on Instagram according to influencerDB. She assists in measuring and monetising the influence of content on a global scale, powering influencer compensation that's in step with true brand and retail influence.

---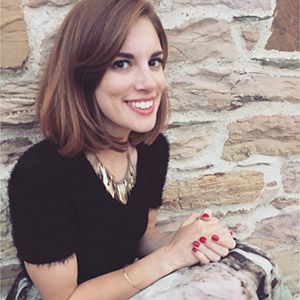 Layla Hatia
Influencer Marketing Manager at Sky
Hatia took on the important job of influencer marketing at Sky this year and is working across the brand to deliver meaningful campaigns. She has specialised in influencer marketing in the last three years, assigning the right influencers to campaigns for well-known brands. She is sure to have buckets of influence in the space in 2019, having currently one of the biggest budgets in the UK.

---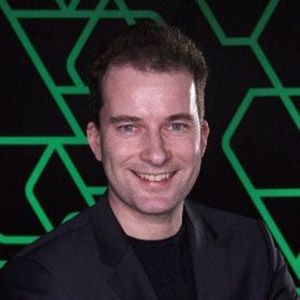 Liam Chivers
Founder & Director at OP Talent
Chivers recently became a board member for The Business of Influencers thanks to his continued support and management of some of the most powerful online influencers. By helping develop talented individuals into influencers, which are now some of the highest calibre in the world, Chivers is often praised as a "pioneer of online brand marketing". He is an educator of brands and entrepreneurs in the influencer space.

---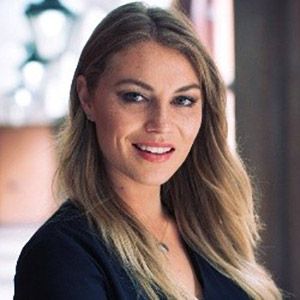 Lisa Targett
UK General Manager at Tribe
Targett is an ambitious marketing manager with vast amounts of knowledge of the continually growing influencer marketing sector. Sharing news, opinions and the latest findings, Targett is shaping the way people connect with social media influencers. She has also penned a chapter in the IAB UK Guide to Digital Innovation, hosted masterclasses, talks and taken to the stage at many events.

---
Marc Duquesnoy
Social Media Performance Director at Global CDO Team, L'Oreal
L'Oreal is developing and designing online activities with influencers in 150 countries. This year alone, influencer marketing has become one of the beauty brand's top digital strategy priorities, which has led the firm investing 90% of their budget on Instagram. Working with micro influencers to drive global consistency and local relevance, Duquesnoy has generated significant impact between influencers and their audience.

---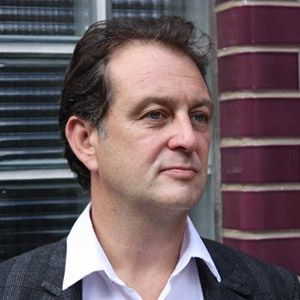 Matt Donegan
CEO at Social Circle
Donegan launched the UK's first free-to-access influencer training academy to teach essential skills to aspiring influencers that want to work with brands. Supporting both influencers and brands, Donegan's investment in creator welfare aims to help improve standards and increase overall trust in the industry. With the hope of reassuring brands that want to work with influencers and giving influencers the skills they need to work with their chosen brands, Donegan is a keen supporter of making the industry more professional.

---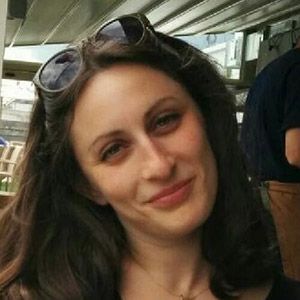 Michelle Napchan
Head of Public Policy at Instagram
Napchan is the protector of Instagram and ensures the app is the "kindest and most supportive place for people to express themselves online." In her serious role, Napchan holds the responsibility of developing Instagram tools that allows users to moderate, delete and report comments as well as ensuring the social platform continues to be as authentic as possible and a safe place for inspiration and expression.

---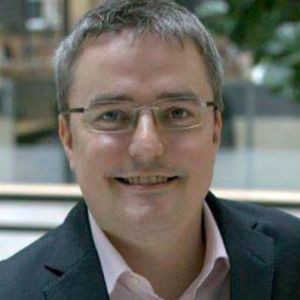 Miles Lockwood
Director of Complaints and Investigations at the Advertising Standards Authority
With years of experience in the industry, Lockwood oversaw new guidance launched for social influencers this year, creating an online resource that helps influencers and brands disclose their ads and sponsored content. He believes in the importance of creating guidelines to overall improve the transparency of the industry.

---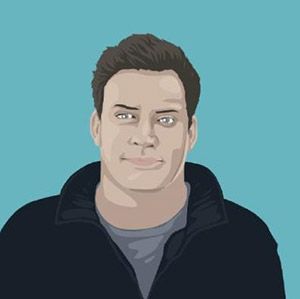 Neil Waller
CEO & Co-Founder at Whalar
Whalar continues to be the only Facebook, Instagram and Snap partner for influencer marketing, and for good reason. With his mission to liberate the creative voice, Waller is educating brands and influencers whilst making it possible for influencer marketing to be done at scale. He also lead Whalar to host Cannes Lions' first official Influencer Gallery.

---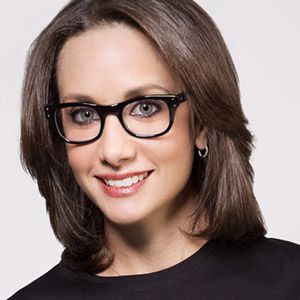 Pamela Drucker Mann
Chief Revenue & Marketing Officer at Condé Nast
Early this year, Condé Nast launched its influencer platform to identify and curate the most influential voices for advertisers. Drucker Mann was behind the platform, wanting to leverage the power and influence of their following for their advertising partners, recognising that it is critical to reach the right audience. The programme includes around 3,500 influencers and offers clients a highly curated, brand-safe environment of authentic creators.

---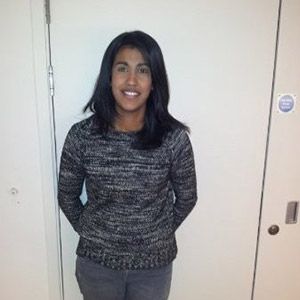 Raakhi Shah
Head of Ambassador, Influencer & Leadership Relations at UNICEF
Shah's work is vital to the industry, utilising brand ambassadors and influential sports stars to promote important messages globally. For example, she is part of the organisational team for the annual charity event, Soccer Aid, which raises millions in aid of UNICEF. She is looking to invest in influencers more next year.

---
Rich Keith
Managing Director at Fourth Floor Creative
In less than 12 months, Keith has built a 17-person, £2.2 million turnover agency. Working with some of the biggest names in the gaming industry, his creator-focussed approach has resulted in an active community of brand advocates and proves that hard work certainly pays off.

---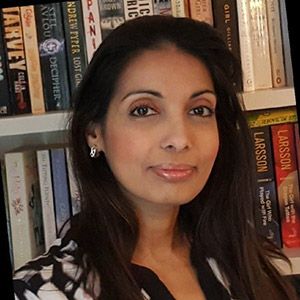 Rupa Shah

Influencer Marketing Regulatory Consultant at Hashtag Ad Consulting Ltd
Keeping brands, marketers and influencers on the right side of regulation, Shah seeks to ensure everyone is doing the right thing when it comes to effectively marketing content. Her efforts to give regular updates on ASA rulings and updated CAP guidance, strategic support and training has seen her contribute vastly to promoting best practice within the industry.

---
Scott Guthrie  
Influencer Marketing Consultant
Guthrie is a champion of all aspects of influencer marketing as an experienced strategist, consultant, lecturer and thought leader with a passion for building personal influence. He is a central figure in the sector with a wealth of knowledge built from his passion on the subject, which he shares on the stage at events, on his informative website and social channels. He is highly respected among his peers and leads the way when it comes to sharing opinions and ensuring success of the industry.

---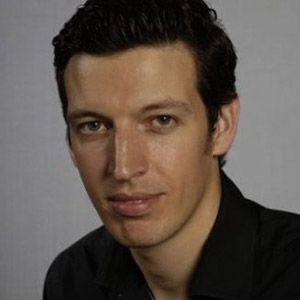 Shahriar Coupal
Director at Committee of Advertising Practice
Coupal is responsible for the development of the Advertising Codes, provision of pre-publication advice service and enforcement functions. This autumn, CAP launched the Influencer's Guide to help all parties involved follow the rules after a number of influencers were banned for failing to make clear their posts were in fact ads. The guide aims to "help influencers and brands stick to the rules by being upfront with their followers."

---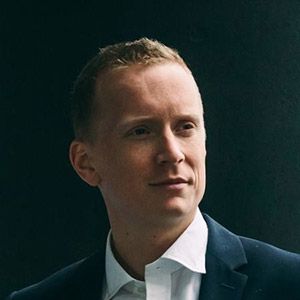 Solberg Auðunsson
Founder & CEO  at Takumi
Auðunsson has been at the helm of one of the industry's quickest growing platforms. His leadership has seen the company rapidly expand following Series B funding in the summer and he was proud to announce that Takumi featured in this year's 'Top 100: Britain's Fastest Growing Businesses.' Always ahead of the game, he makes efforts to educate the broader industry on all aspects of influencer marketing.

---
Tom Augenthaler
Founder at The Influence Marketer

With his finger constantly on the pulse, Augenthaler is a leading voice in the influencer marketing field, having established, built and executed influencer programmes and global strategies for multiple brands as well as mentored and trained marketers to achieve their business goals. He continues to spread his wealth of knowledge, opinion and understanding and has a genuine passion for the development of the industry at large.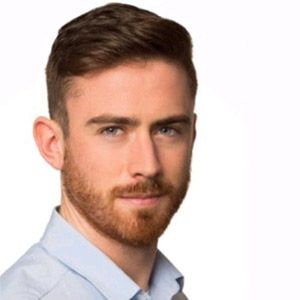 Tom Cornish
Influencer Marketing Director
at Wavemaker
Having worked with influencers throughout his career, Cornish is responsible for creating campaigns, products and services that move the discipline forward within the agency and wider industry. He was a key consultant in the development of GroupM's influencer marketing solution, and has worked with teams globally to develop and share best practices. Cornish developed Wavemaker's advocate and peer 2 peer marketing solutions, which are going to be a key growth area for Wavemaker Content in 2019.

---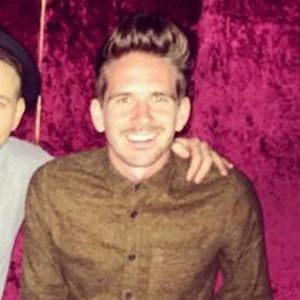 Tom Peters
Head of Influencer Marketing at Social Chain
Peters has been at the helm of one of the industry's biggest players that has taken to sharing insights into why leaders need to embrace new platforms and take note of influencers. A key player in the influencer marketing industry, his influence is and remains paramount.

---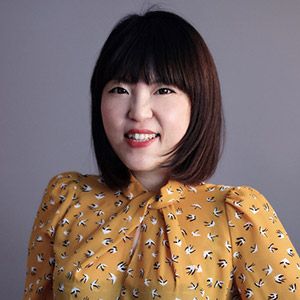 Yenan Wang
Content & Influencer Director at PHD Media
Currently developing digital content offerings with new concepts and ideas, Wang aims to increase engagement through influencer marketing while being an ambassador of the channel and encouraging others that influencer marketing should sit next to other marketing disciplines early on.

---
Influencer Marketing Awards 2019

Further to rewarding the exceptional work of individuals, we are also proud to be the official media partner of the Influencer Marketing Awards. The awards will reward the very best campaigns, agencies and tech available to professionals with a vested interest in influencer marketing. Download the entry pack.